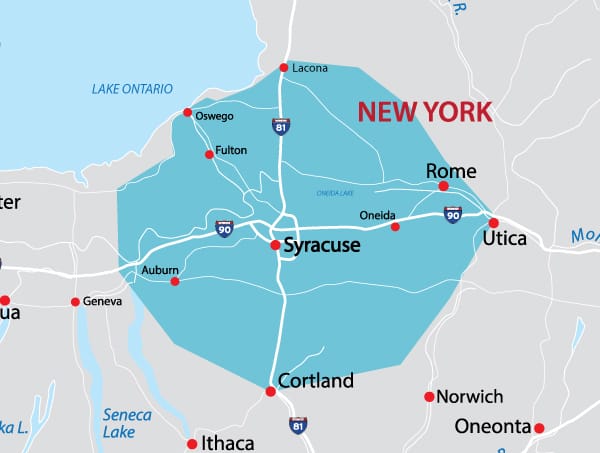 Central New York Bathroom Remodeling
Bath Renew is able to meet the needs and budgets of New York homeowners with high-quality bathroom renovations that cost a fraction of the price of a traditional bathroom remodels and can be installed in as little as one day.
Whether your bathroom is just a little outdated or in need of an extreme makeover, Bath Renew's design and installation experts can create a customized space you'll love. Serving Upstate and Central New York, including Syracuse, NY and the surrounding areas, Bath Renew is your first choice for affordable replacement tubs, showers, and other bathroom remodeling projects.
Central New York's Bathroom Remodeling Experts
From replacement showers to bath conversions in Onondaga County, NY and beyond, Bath Renew is the region's go-to team for cost-effective and customized bath renovations. With bath remodeling options to suit your needs and your budget, Bath Renew proudly serves homeowners in the following areas:
Contact Us To Get Started
As a part of the New York community, we love helping our neighbors transform their outdated baths into something beautiful. Since 2003, we've completed more bathroom renovations than any other company in the area—so why not put our experience to work for you? Contact Bath Renew today to chat with a design pro and receive a free, no-obligation estimate. Give us a call or fill out our online contact form now to get started!