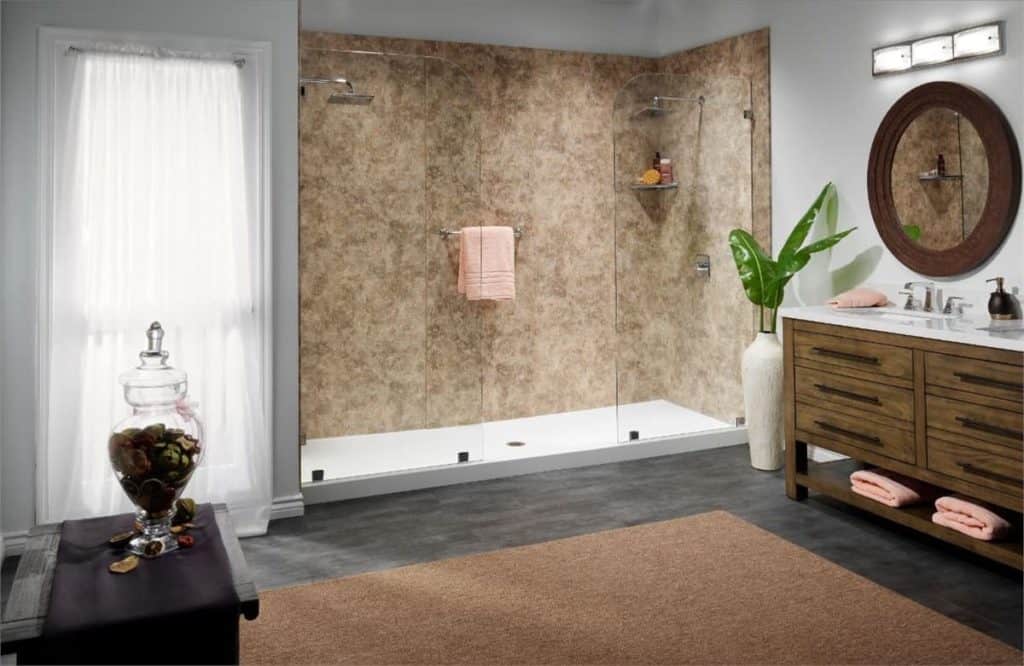 Jamesville is a hamlet made up of the outskirts of 5 towns, DeWitt, Lafayette, Manlius, Pompey and Onondaga. The hamlet was named for early European-American settler James DeWitt. It was settled in the early Federal period after the American Revolutionary War, when the Iroquois tribes had been forced to cede their lands in New York to the United States. The area is closely associated with The Jamesville Reservoir that is south of the hamlet. The Jamesville Beach Park includes a small beach on the reservoir, several hiking trails and fields. The fields are the site of the annual Jamesville BalloonFest, where dozens of hot-air balloons take to the air in one weekend. To learn more about this unique and wonderful area we encourage you to visit the Jamesville Wikipedia page.
Bath Renew is a local Syracuse remodel contractor that would enjoy the opportunity to help you with your Jamesville Bathroom Remodeling improvements. We focus on all forms of conversions, upgrades, accessibility and product selections. Our family-owned business is the first choice in bathroom remodels across Onondaga County, NY. In fact, no other company in the area completes as many bathroom renovations as we do! By offering top-quality products and expert craftsmanship, we complete cost-effective yet high-quality shower and bathtub remodels in Jamesville, NY and the surrounding areas.
This next picture feature a project we completed at one of your Jamesville neighbors. Bath Renew removed the existing shower base and walls. We replaced it with an acrylic spray foam base in white. The client chose a Platino Granite hexagonal impressions wall system with three matching shelves in the Platino Granite. We also added a 18" and a 36" liquid accent grab bar in oil rubbed bronze. A cardinal Euro series clear glass door with oil rubbed bronze was added to finish off the shower.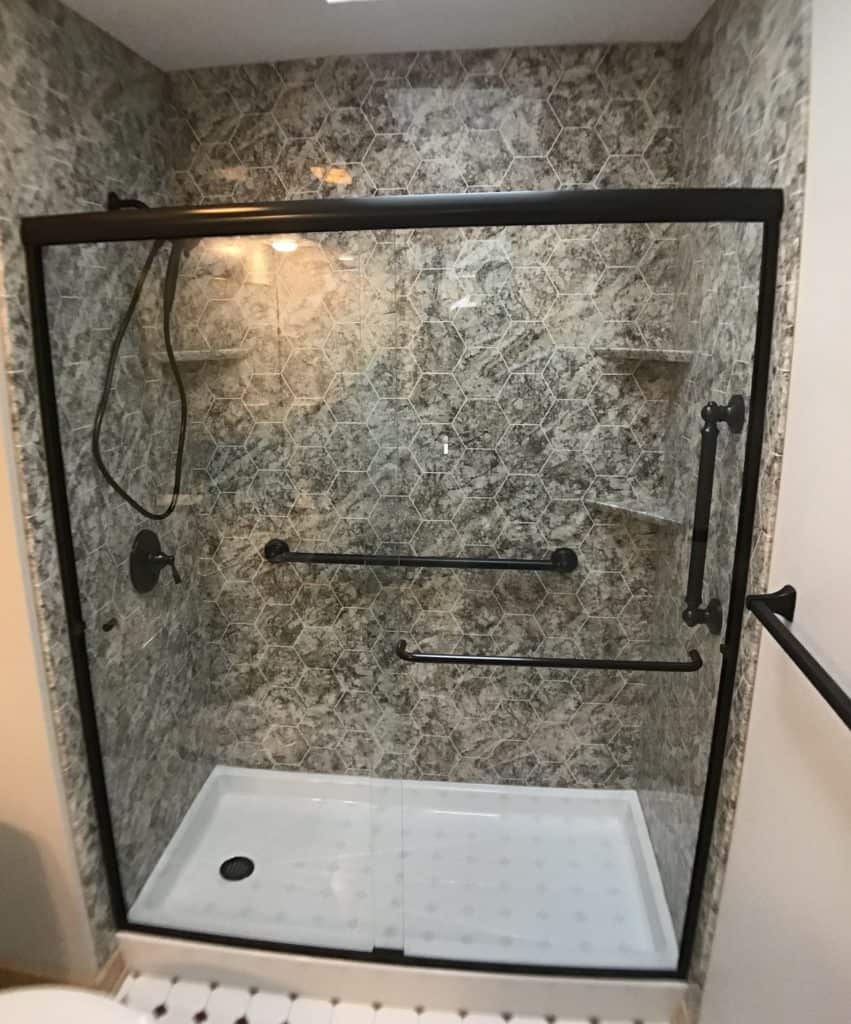 Contact Bath Renew today so that we can schedule an appointment to help make your Bathroom Remodeling dreams for your Jamesville home come true.