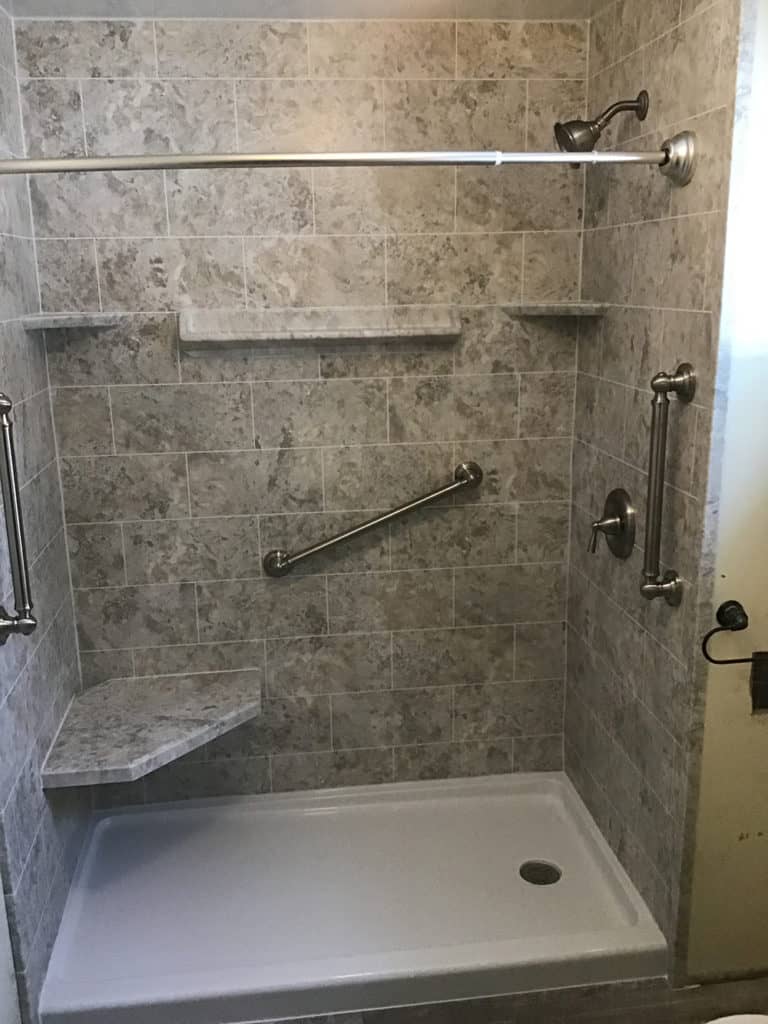 The City of Syracuse is rich in history. Today, Syracuse is actively renovating former industrial areas into usable space today for its vibrant and diverse community. Learn more by visiting the City of Syracuse website here.
Bath Renew is a local remodel contractor that would enjoy the opportunity to help you with your Syracuse Bathroom Remodeling improvements. We focus on all forms of conversions, upgrades, accessibility, product selections and even full bathroom remodels. Our family-owned business is the first choice in bathroom remodels across Onondaga County, NY. By offering top-quality products and expert craftsmanship, we complete cost-effective yet high-quality shower and bathtub remodels in Syracuse, NY and the surrounding areas.
The picture on top is from one of your Syracuse neighbors in Oswego. It features a Tub to Shower Conversion in the Main Bathroom. Selections that made up this remodeled bathroom are a white base and ceiling panel with San Michelle Travertine in a cobblestone pattern with a matching corner seat. It also includes Moen Banbury accessories, Barn Jazz color floor by Tarkett and a Wolf signature vanity.
These next images are from your Syracuse neighbors in Baldwinsville and Seneca Falls. The first shows a master remodeled bathroom with tub to shower conversion. The Othello impressions subway tile with white base are provided by Luxury Bath. A Semi-Frameless Clear glass sliding shower door with chrome fixtures by Cardinal Glass is accented with Moen Chrome accessories. The second shows a Main Bathroom Remodel with white acrylic soaker tub with a white subway acrylic wall system by Luxury Bath. The rich Onyx floor is provided by Tarkett.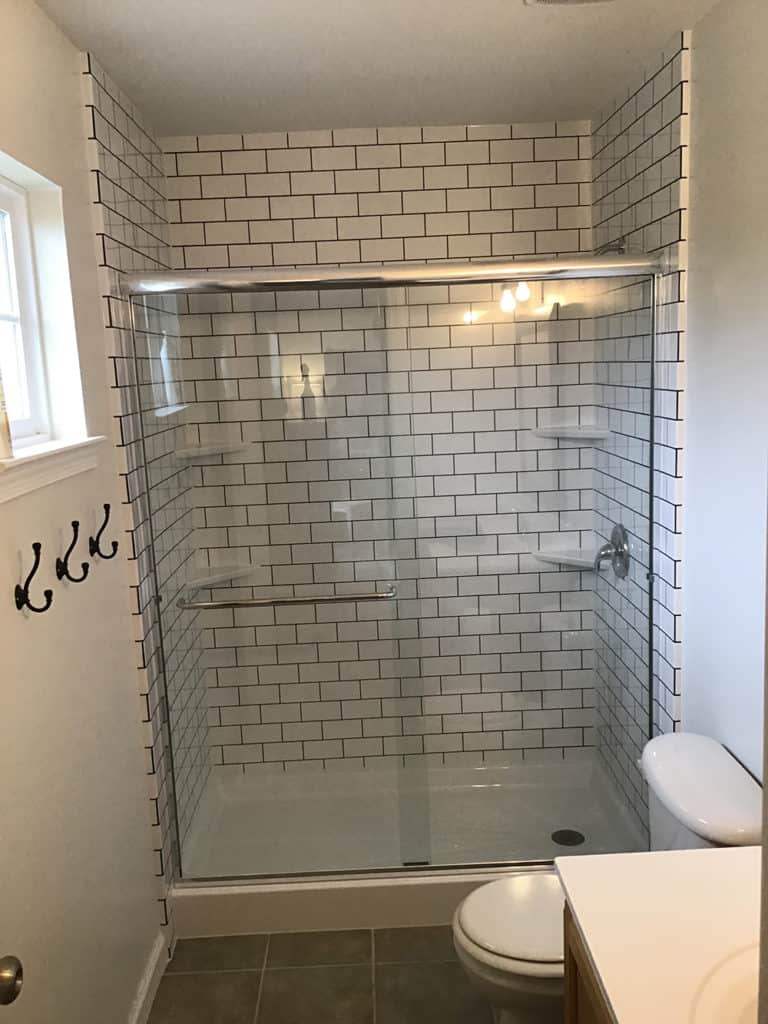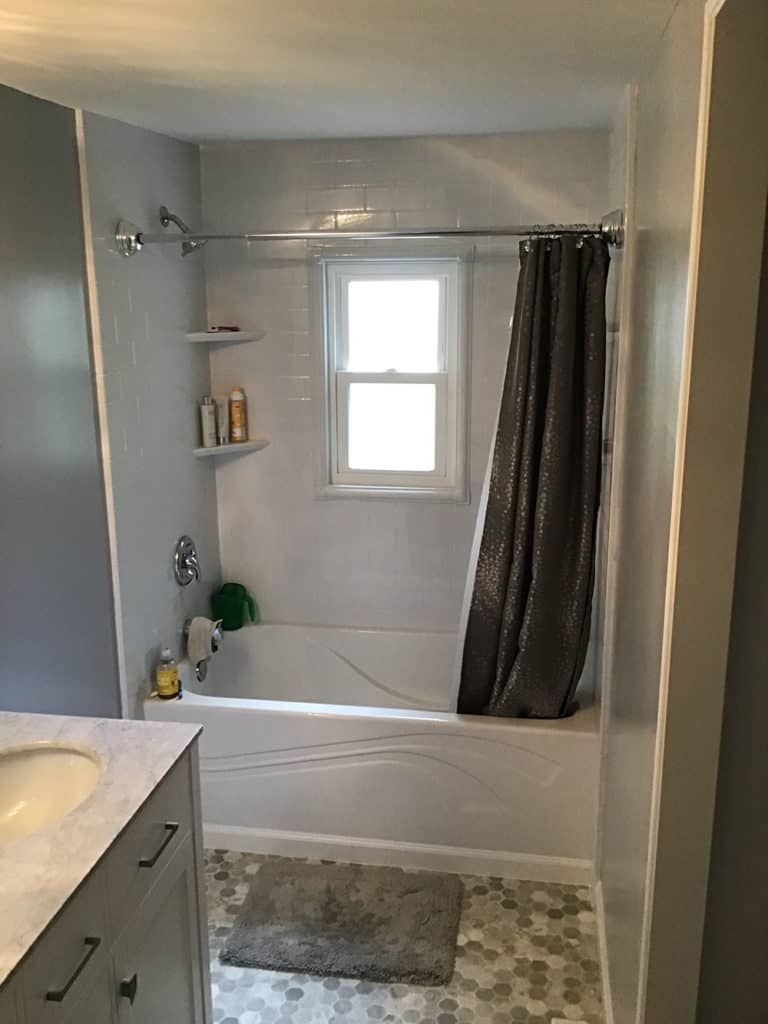 And finally, we show a master bathroom remodel from a Syracuse neighbor in Tully. This project features a Master Bathroom Remodel in Canyon Rock color. It has smooth walls with a matching color shower base, and ceiling panel by Luxury Bath. The Semi-Frameless slider shower door includes Oil Rubbed Bronze fixtures and rain glass by Cardinal Glass. We finished it off by installing a LED can light in the shower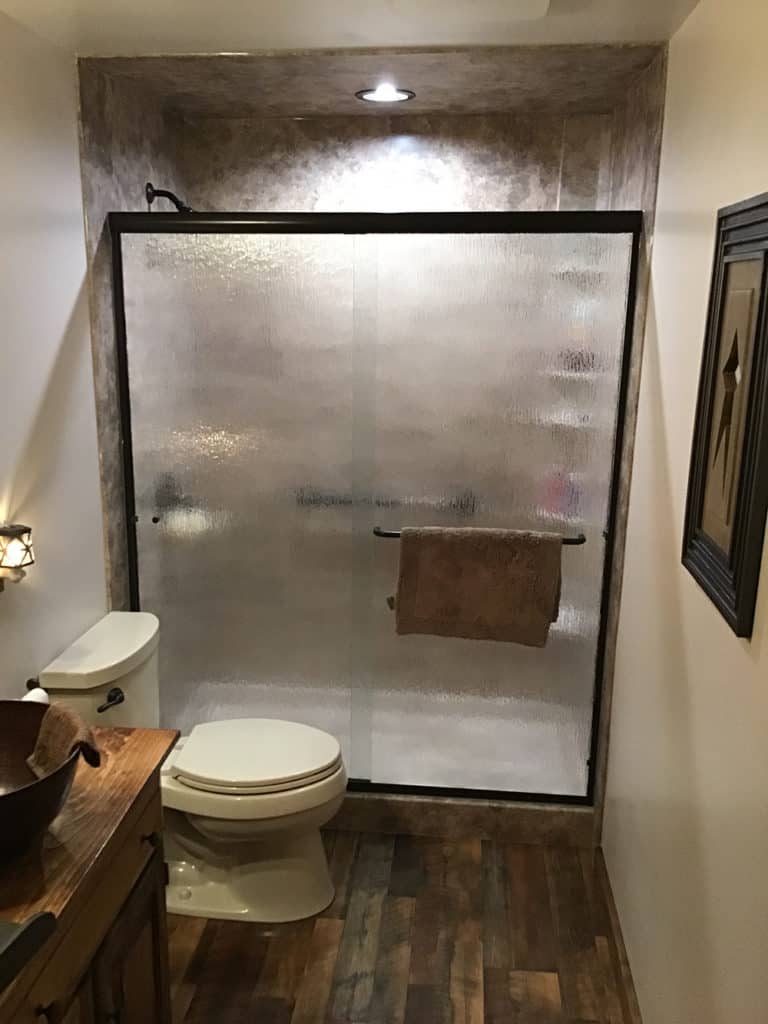 Contact Bath Renew today to schedule an appointment and make your Bathroom Remodeling dreams for your Syracuse home come true