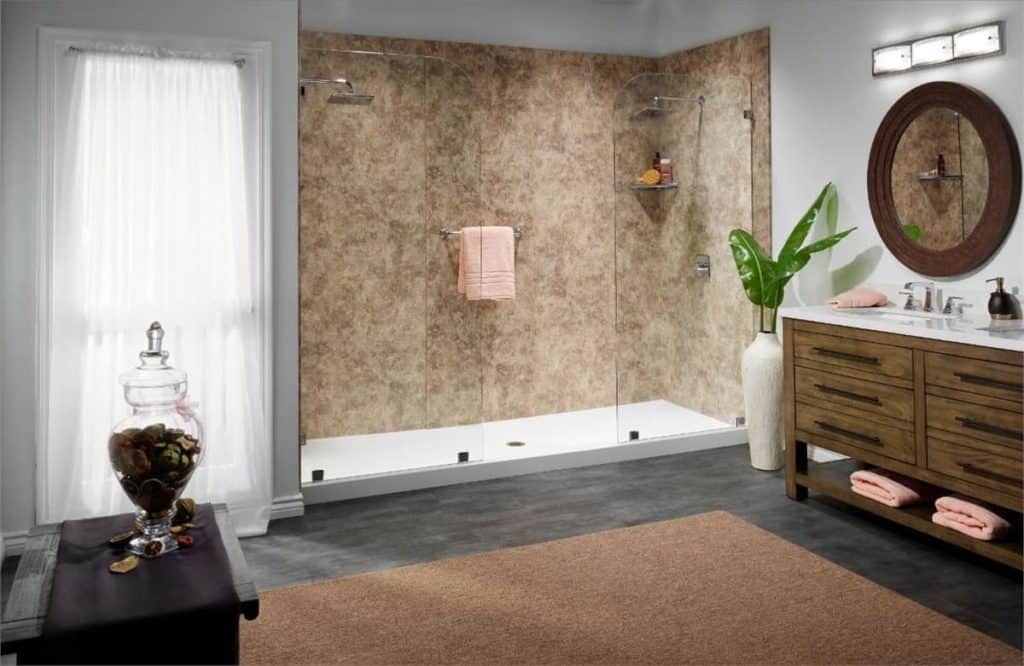 The village of Syracuse has it's own unique history. Originally it was a settlement named "Messina" along the northern edge of the Erie Canal and across from Headson's Landing, a busy canal port with the only bridge to cross the canal east of downtown Syracuse for ten miles. In the 1870s, the main line of the New York Central Railroad was built through the northern part of Messina. During the boom following construction of the railroad, the name "East Syracuse" began to replace Messina. That name was chosen for the new village when it was incorporated in 1881. In the 20th century, Erie Boulevard was built over the canal from west of Syracuse to about a mile past Headson's landing. With the canal gone and the railroad seeing only a portion of its former business, and as the interstate system and other high speed roads have turned the all-day trip of the nineteenth century into a few hours' drive, East Syracuse has become fully a suburb of Syracuse. To learn more about this unique and wonderful area we encourage you to visit the Village of East Syracuse website here.
Bath Renew is a local Syracuse remodel contractor that would enjoy the opportunity to help you with your East Syracuse Bathroom Remodeling improvements. We focus on all forms of conversions, upgrades, accessibility and product selections. Our family-owned business is the first choice in bathroom remodels across Onondaga County, NY. In fact, no other company in the area completes as many bathroom renovations as we do! By offering top-quality products and expert craftsmanship, we complete cost-effective yet high-quality shower and bathtub remodels in East Syracuse, NY and the surrounding areas.
These next pictures feature a project we completed at one of your East Syracuse neighbors. Bath Renew replaced an old tub with a new acrylic soaker tub that is 19" deep, with a molded-in armrest. The walls are a simple white with a molded subway pattern. 4 white shelves were installed. We replaced an old ceiling fan with a new Broan/Nutone in the existing place. The floor was replaced with a Tarkett one piece fiber floor in color 'rich onyx'. We also installed a Wolf Signature cabinet and vanity, York style in grey stain. We finished it off with a white cultured marble top with a rectangular bowl and moen banbury faucet. The customer supplied the toilet, mirrors and lights for us to install.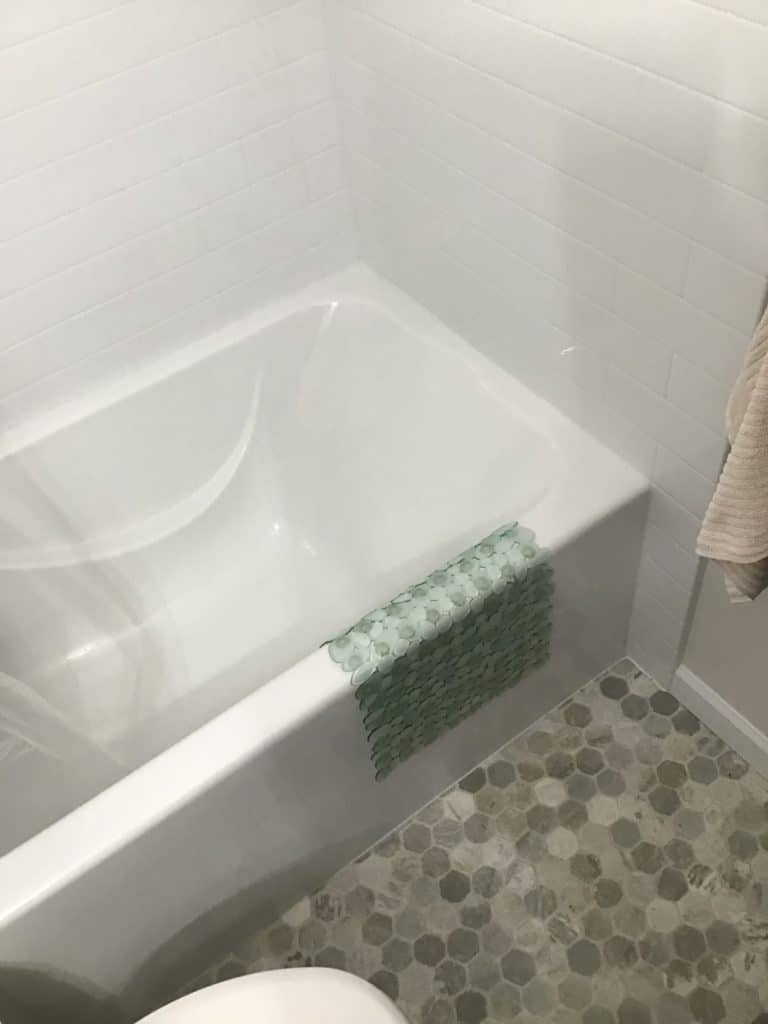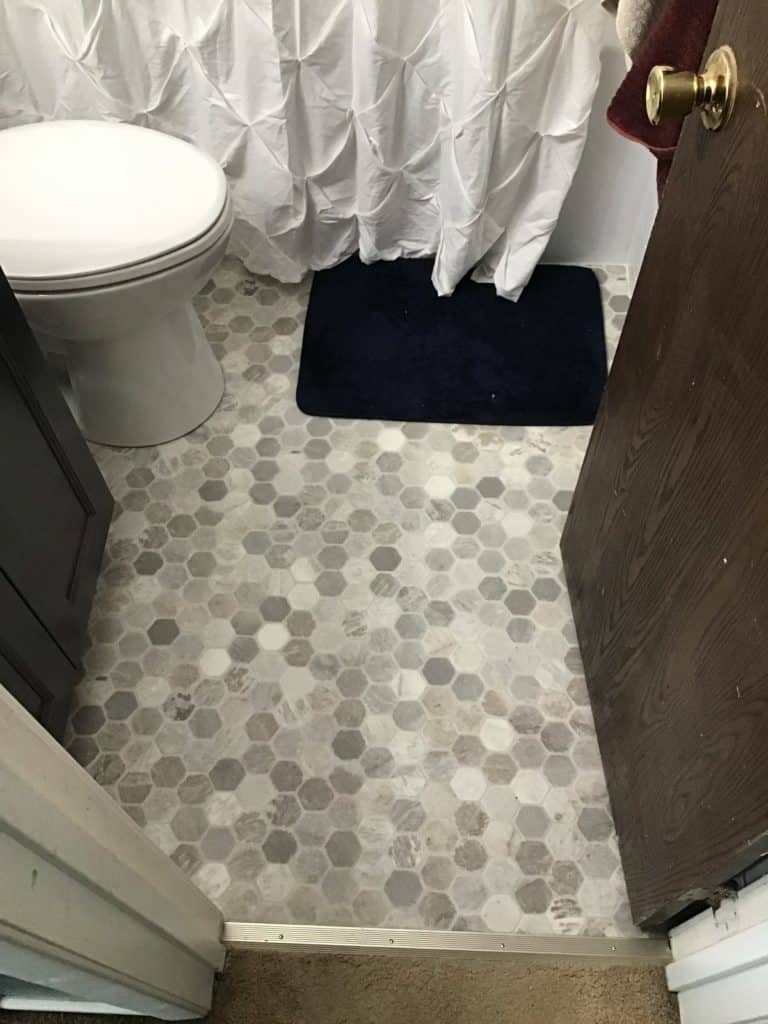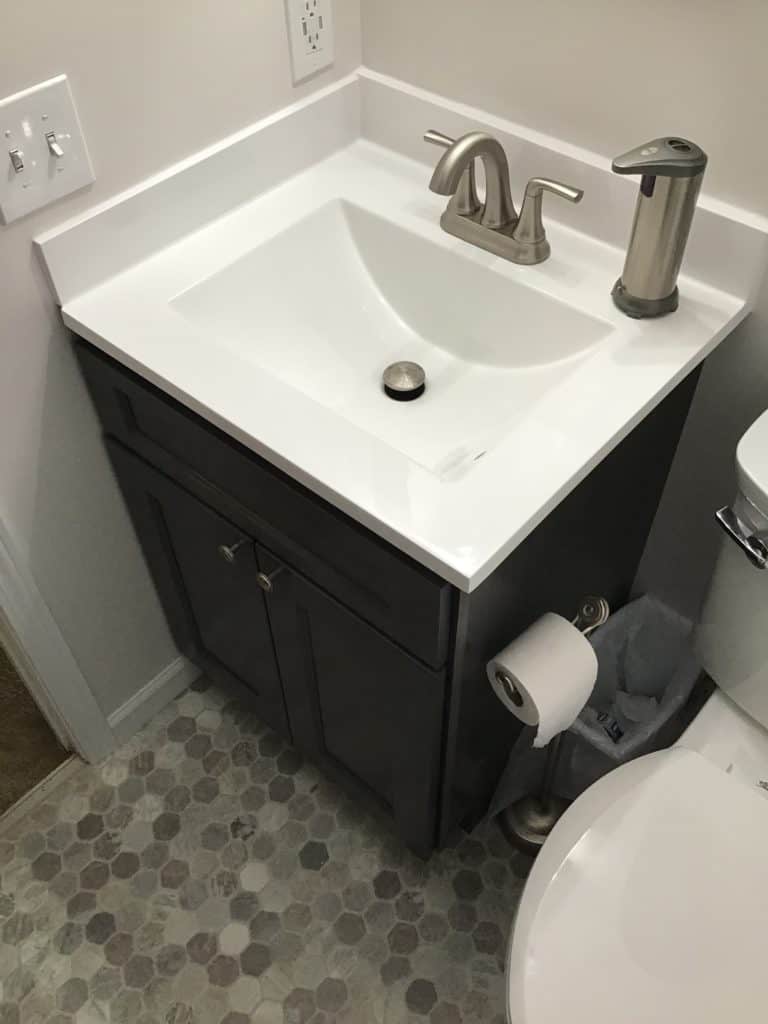 Contact Bath Renew today so that we can schedule an appointment to help make your Bathroom Remodeling dreams for your East Syracuse home come true.