Central New York Bath & Shower Accessories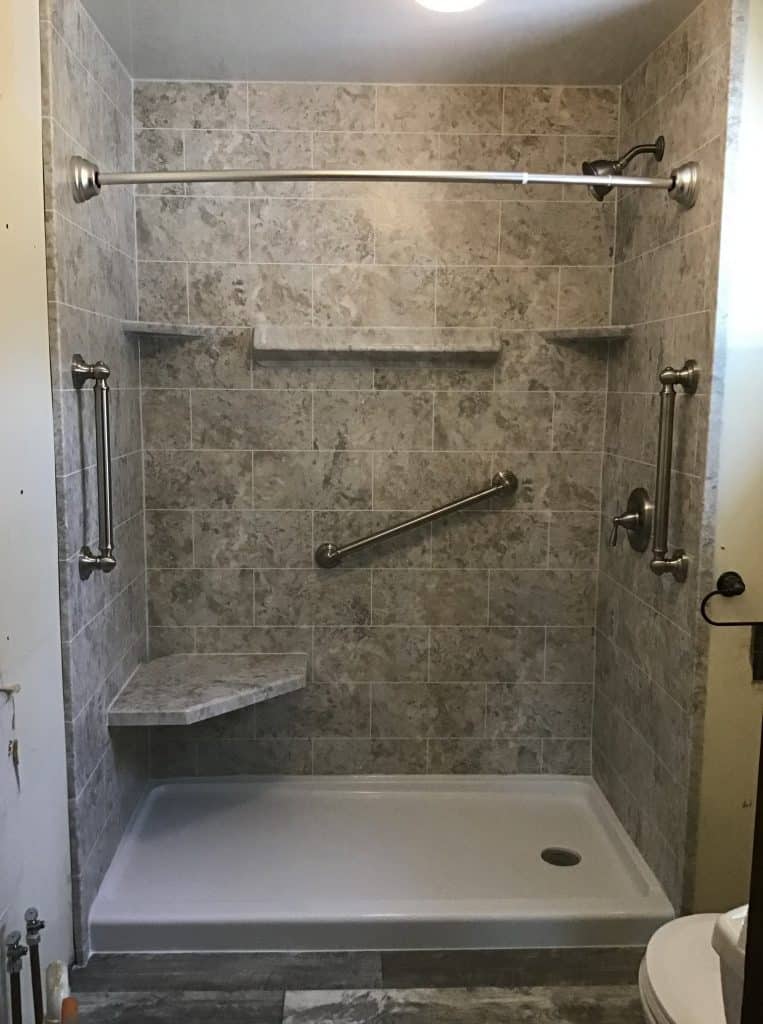 Bath and shower accessories put the finishing touch on your replacement tub or shower, letting you customize your Syracuse, NY bathroom remodel to perfectly suit your needs and your style. At Bath Renew, we offer bath accessories that take your remodel to the next level, and our design experts will help you choose the perfect additions for your new bathroom!
Custom Shower And Bath Accessories
Everyone has a different vision for their bathroom remodel, and adding accessories is a great way to bring your one-of-a-kind vision to life. Whether you're giving your Syracuse, NY bath a quick update or a total makeover, consider increasing the room's style and comfort with a few of these accessories:
Rainfall showerhead
Built-in seating
Grab bars
Caddies
Soap dishes
Shelving
Overflow covers
And more!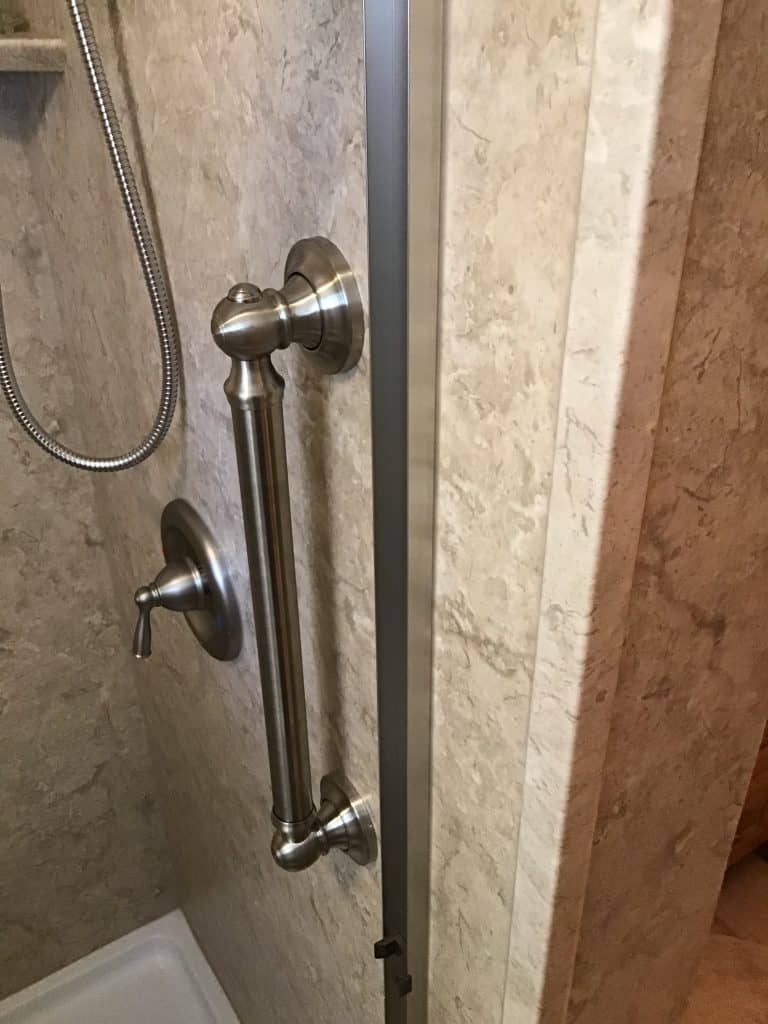 The image on top of this page shows many of the accessories that we offer including a bench seat, shelves, soap dish caddy, grab bars, curved tension rod and Moen Banbury shower head. Immediately above is an example of the three sizes of grab bars we offer in 12", 18" and 24". We provide them in different finishes including Bushed Nickle, Chrome, Oil Rubbed Bronze and Matte Black.
These next two images show seating permutations. The first is a Bench Seat placed opposite of the shower head, in matching wall color. It is reinforced with extra 2x8 inside the wall at the customer's preferred height. The second is a smaller option instead of the bench seat. A hexagon pattern that is safely mounted in the corner of the shower. This comes in the matching wall color. Both old up to 600 pounds which we reinforce in the wall with 2x8s and it is to the customers preferred height.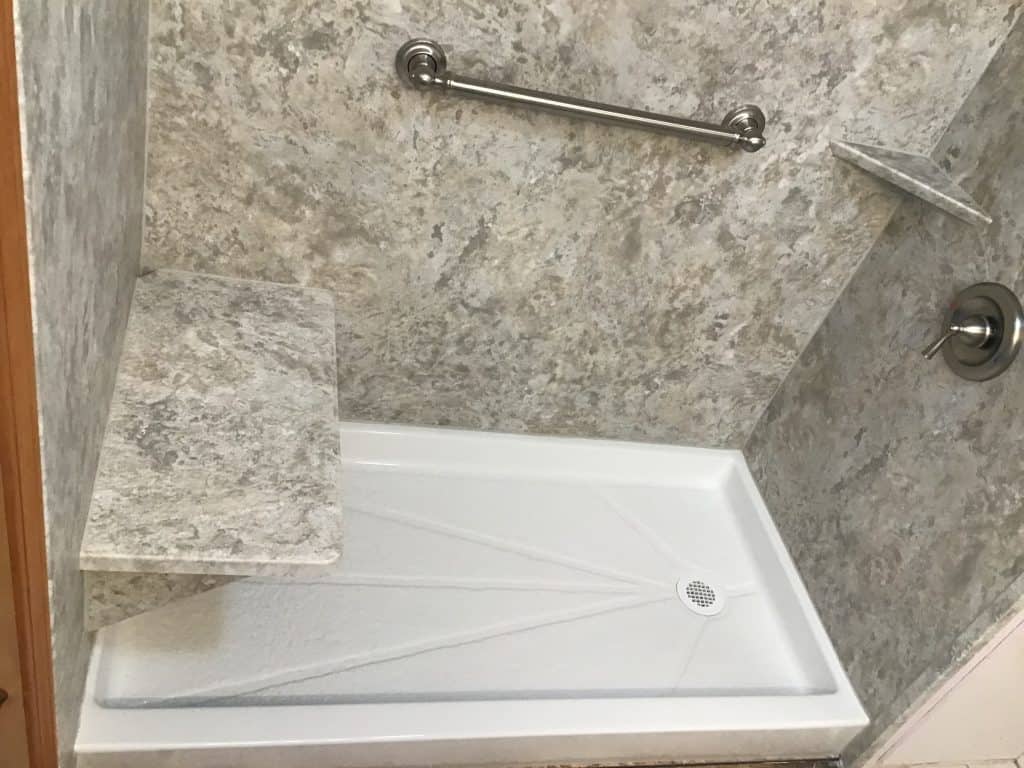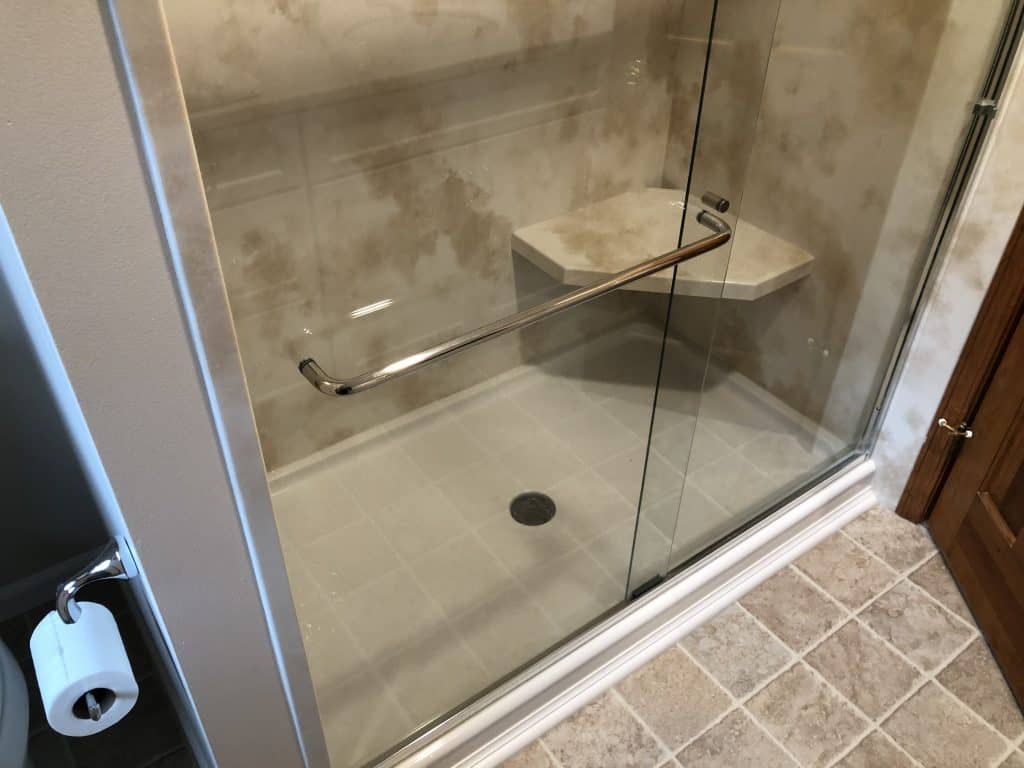 At Bath Renew, our family-owned business is proud to be the first choice for replacement showers, tubs, and other Central New York bath renovations. We're proud of our BBB accreditation and our affiliation with multiple professional organizations, but the praise we love most comes right from our satisfied customers—and there are many! Since 2003, we have remodeled more bathrooms than any other company in the area; when you want the most proven bathroom remodel options, call Bath Renew!
Next, we show a soaker tub, and depending on its size, you can have a built-in armrest in the tub.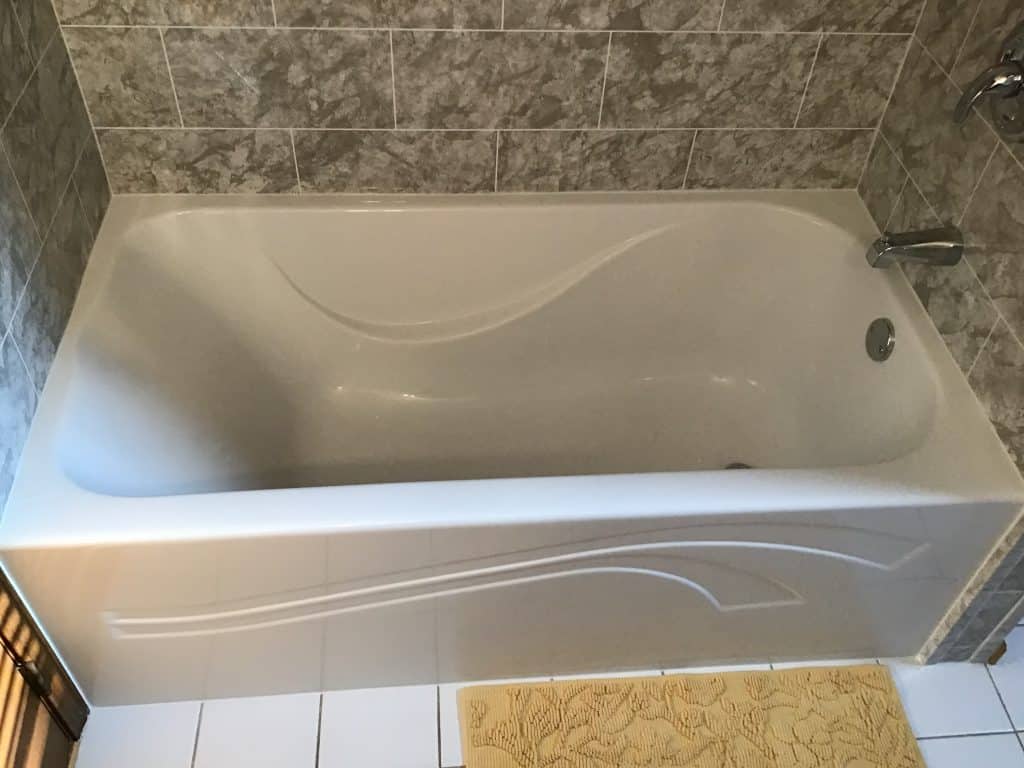 From a cosmetic appeal perspective, accent bands can be added to the wall and can match the wall color or be a different color to stand out. They are made of the same acrylic as the wall systems.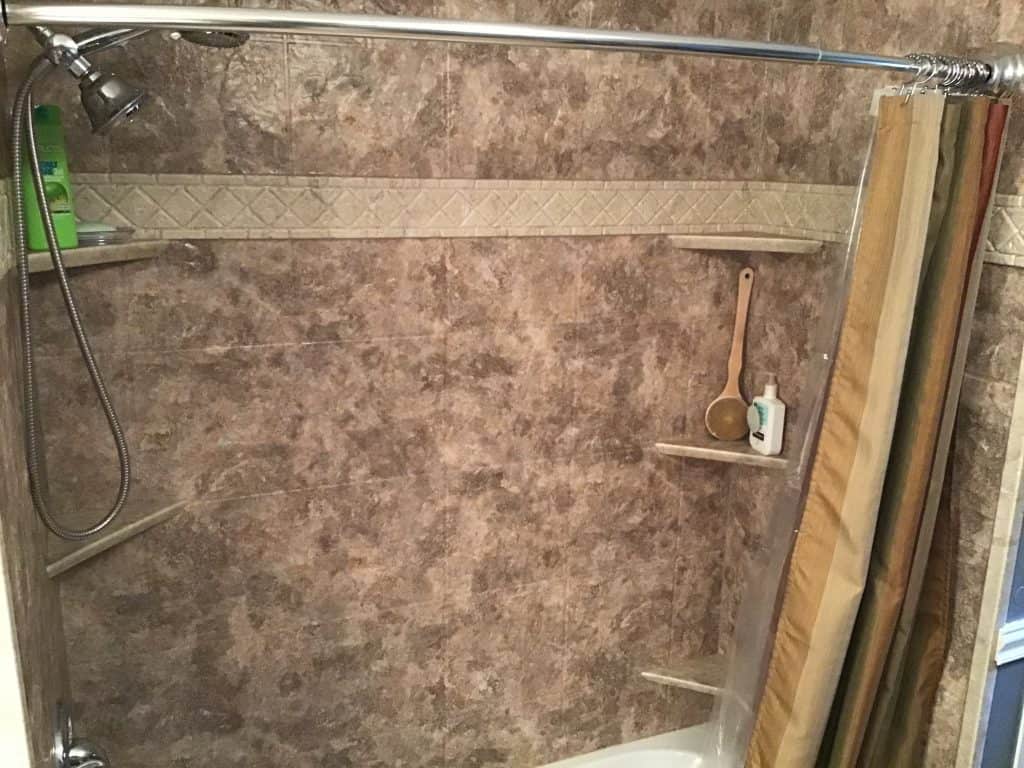 There are numerous options for entering the shower tub area. For example, one may prefer to use a shower rod instead of getting doors, and we offer tension rods in either straight or curved format. In addition, you can select any finish that is used throughout the bathroom.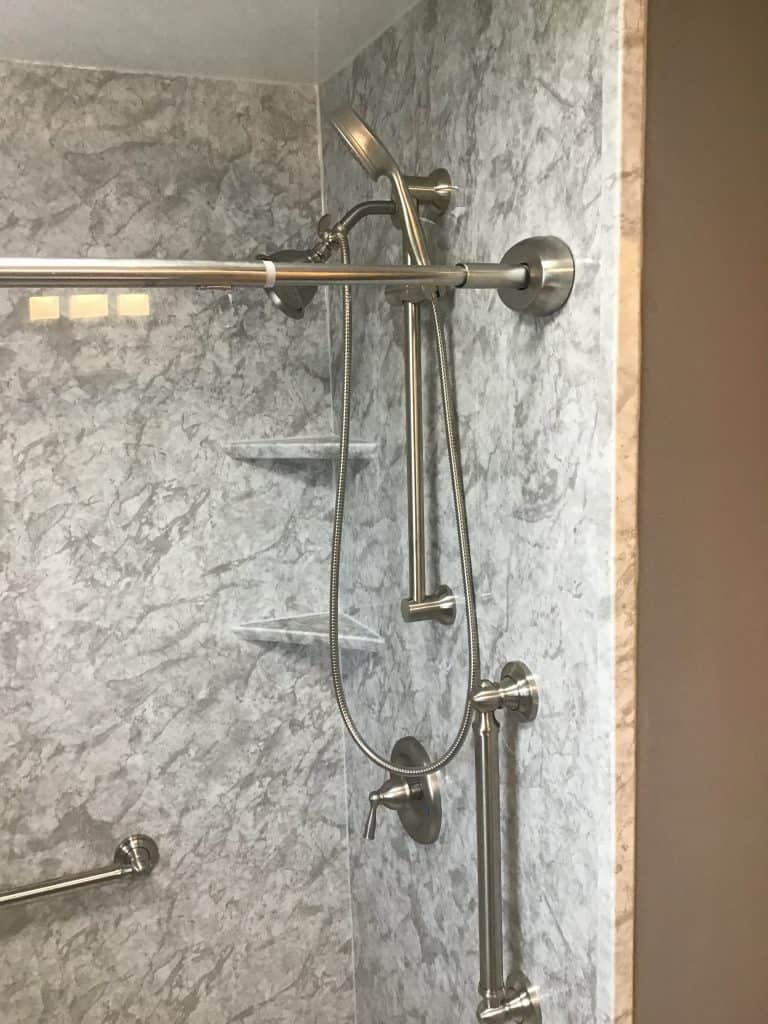 Once in the shower, you can place a few or many single corner shelves at any height. They usually match the wall color, but some prefer too mix and match for a prettier custom shower.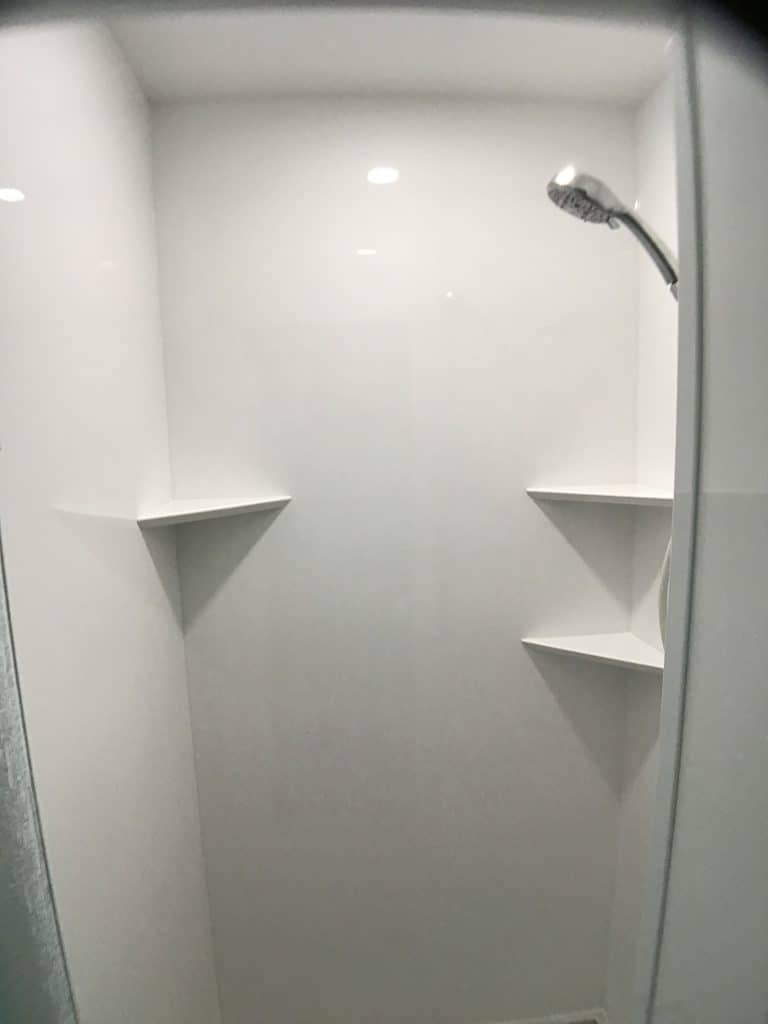 Some like to use a diverter to choose different shower heads. The slide bar shower head is removable with a 69" hose and comes in all the finish colors.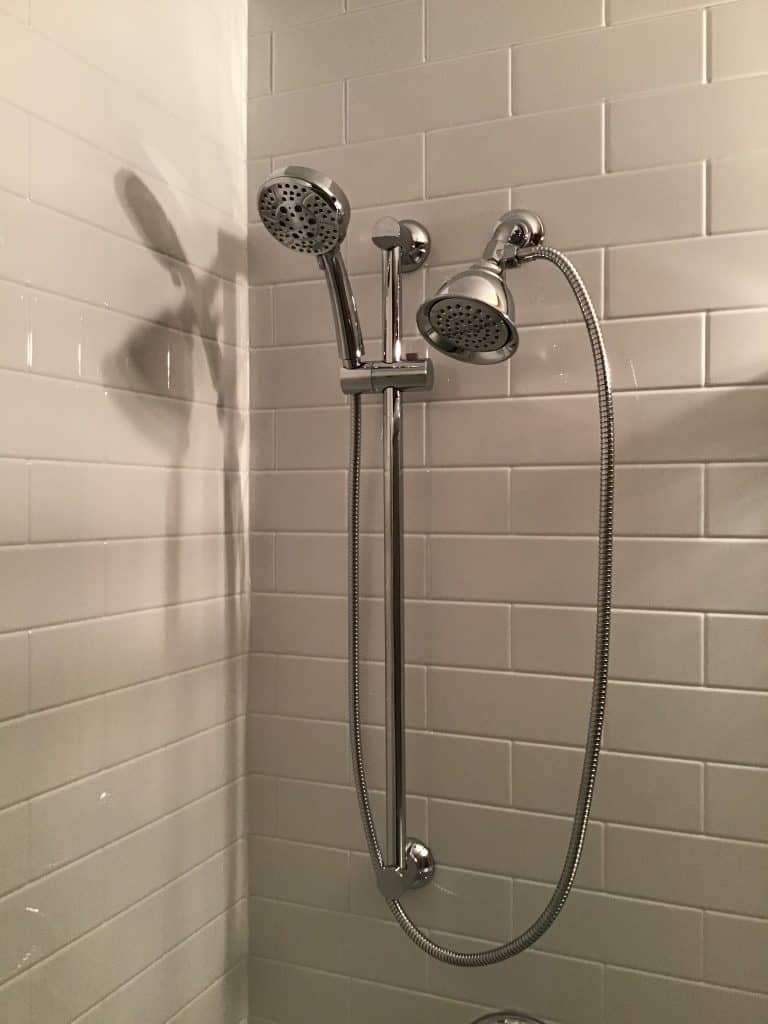 Learn More About Syracuse Shower Accessories And Remodeling
Contact the design and installation professionals at Bath Renew today! We'll show you all of the ways you can customize your new bath with so many convenient shower and bath accessories.