When you're tired of staring at outdated fixtures, grimy grout, or chipped paint, it's time for a bathroom remodel. Many homeowners delay renovating their bathrooms, fearing the time and costs associated, but there are many ways you can update your bathroom without breaking the bank.
For 15 years, the experienced professionals at Bath Renew have been transforming bathrooms for homeowners in Syracuse. Our skills, experience, and training ensure that we can quickly turn your current bathroom into the bathroom of your dreams. Check out the following makeover ideas for ideas and inspiration, then give us a call to learn more.
Revamp Your Shower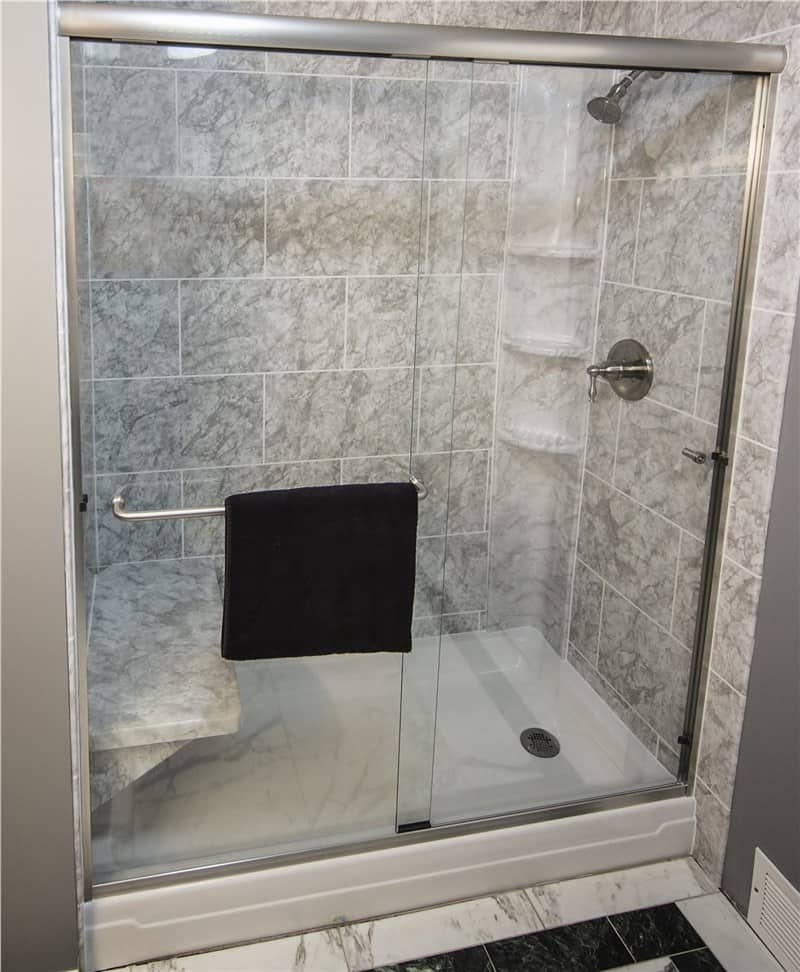 You don't have to completely tear down your shower and start from scratch (though our pros can do that if you want) to give your shower new life. If you love the look of your shower, consider adding shower accessories to enhance its style and function. We offer things like built-in shower caddies, comfortable shower seating, and grab bars to increase safety, all of which can be installed quickly and conveniently.
If you're looking to alter the appearance of your shower in a more dramatic way, consider a shower door replacement. Whether you have a shower curtain and want to install doors, or you want to replace the doors you currently have, our contractors are up to the task.
Change The Lighting
Having quality lighting is key and choosing new lighting options is an excellent way to give your bathroom a quick style upgrade. Whether you're looking for dramatic lighting with a crystal chandelier, or you want to create a softer feel with cozy wall sconces, changing your lighting is a great way to affordably makeover your bathroom.
Consider A Conversion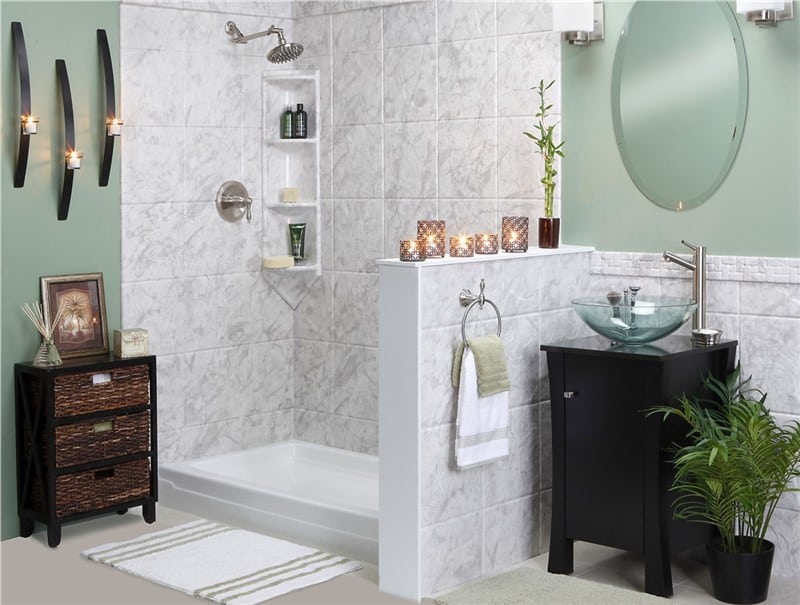 Improve the function of your bathroom by choosing the bathing system that is right for your lifestyle. Whether you thought you'd have more time to soak in a tub or you just prefer taking showers, we can help you get what you want with a tub to shower conversion. Alternatively, if you want to convert your shower into a tub, we can do that, too!
Upgrade Fixtures
You might be surprised to find out how much a simple, inexpensive change can add to the style of your bathroom. Brass and gold tone hardware are experiencing a renaissance, and these fixtures can add some serious luxury to your bathroom without you having to spend a ton of cash.
If you're looking for more ways to add beauty and function to your bathroom without spending a fortune, get in touch with Bath Renew right away! We'd love to provide you with more information about how our products and services can benefit your Syracuse bathroom, so call today. You can also complete our online contact form to request your free, no-obligation project estimate.