When the words bathroom remodeling come to mind, it's normal to feel a bit intimidated with the many options available to modernize and enhance your bathroom. While bathroom renovations can be intensive, minor changes can also have a big impact on older, deteriorating, and outdated bathrooms. Adding new colors, new fixtures, or even a quick and easy shower replacement can make a huge difference in your space.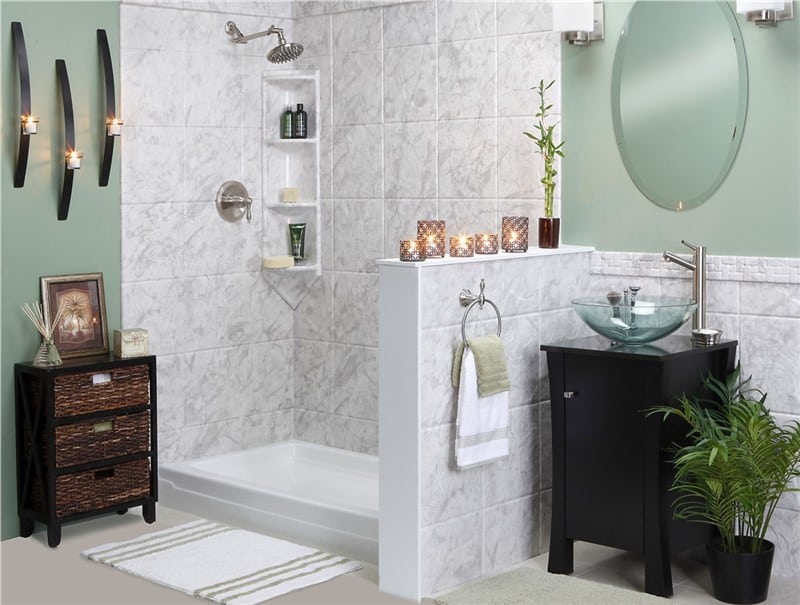 Whether you're planning a simple makeover or a complex overhaul, knowing how to make the most out of your remodeling experience is an important aspect to the success of your renovation. At Bath Renew, we're experts in organizing and executing beautiful and affordable bathroom transformations. We know how easy it is for homeowners to make costly and regrettable mistakes during their home improvement projects, and how effective planning can mean the difference between a successful remodel and a chaotic and unfortunate one.
In this article, we're going over some of our favorite tips for planning a successful bathroom remodel, brought to you by our knowledgeable team of bathroom remodelers at Bath Renew. Follow along as we cover what you can do to organize your renovation, and what steps you can take to prevent a remodeling disaster.
The Road To Your New Bathroom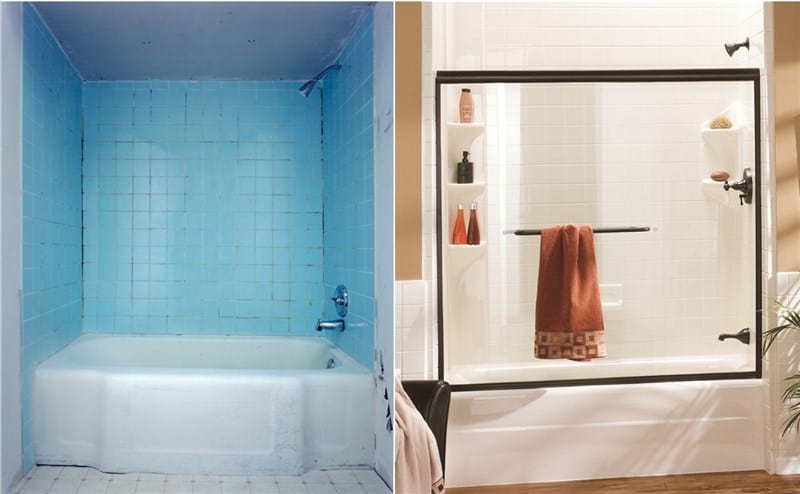 The starting point of any bathroom remodeling project is exciting, and perhaps a little bit nerve-wracking. Getting a smooth start is a very important aspect to a great remodel, which is why we've outlined some of the most important details to consider before jumping right in with the renovation.
Determine What Needs Improvement: Oftentimes, homeowners get caught up in the excitement of a bathroom remodeling and can go overboard replacing products unnecessarily. Are you happy with your shower, but want to switch out the bathtub? Is your color scheme fine, but you're unhappy with the outdated floor tile?

Identifying the major problems of your bathroom and evaluating what can be left alone will save you plenty of money in the long-run It can be very tempting to replace everything in your space with brand-new, sparkling products from a catalog, but keeping it simple can keep costs down.
Multiple Opinions: If you're not the only person in your home, make sure you get everyone's opinion before making decisions on your bathroom remodel. Even if your partner seems to not care about décor choices or have an opinion on products, getting their approval anyway can save you from a potential disaster down the road if they wind up dissatisfied with your selections.
Set a Realistic Budget: It's fun to dream of lining your bathroom in gold or trimming it with platinum silver fixtures. While these examples may lean toward the side of exaggeration, remodeling catalogs can be quite enticing—and setting a firm, realistic budget can keep you from overdoing it. There's nothing worse than feeling buyer's remorse every day in your own home, so make sure that your remodel is well within your budget.
Plan Out the Tasks: This is where professional bathroom remodelers are really important. Many bathroom remodels are unsuccessful because tasks were completed in the wrong order. For example, if you are replacing the wall, you don't want to put the brand-new shower in before the wall is done. If you are doing it yourself, make sure to seek out the professional advice of a reputable contractor before making a costly mistake.
Hire Professionals: Unless you're a seasoned professional contractor, hiring a reputable company to remodel your bathroom can be one of the best decisions you can make for your investment. Remodeling can be an extremely complicated task, and a well-rated, established contractor will guarantee your satisfaction now and for years after your bathroom remodel is completed.
A Bathroom Remodel From Bath Renew

At Bath Renew we work with you to create a customized design that is functional yet aesthetically appealing. Anything from a simple refresh to a complete bath remodel is within your grasp when you work with our design team.
Our customers can customize their bathroom to be one of their dreams in a variety of options that includes:
Replacement Tubs
New Bathtubs
Walk-in Tubs
Acrylic Wall Systems
Bath Wall Surrounds
… and more!
Ready to start on your bathroom remodeling project? Give us a call to speak with one of our agents about our bathroom remodeling services or fill out our online form to schedule your free quote.