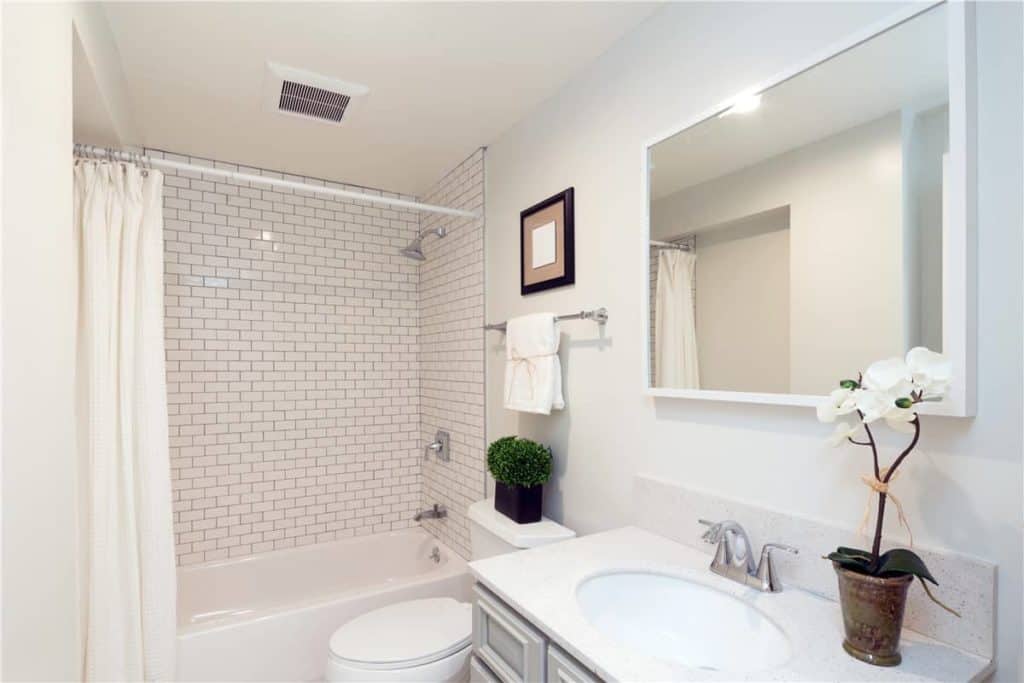 Whether you're hiring us to replace just your bathtub or shower, or to do a complete remodel, we want you to know what to expect. Embarking on a bathroom remodel can be a daunting but rewarding experience and we want you to feel confident in choosing Bath Renew to turn your
dreams into reality.
Our Sales Process
Since our inception in 2003, Bath Renew has been a family-owned business, and we're dedicated to making your experience
personal. When you reach out to us about remodeling your bathroom, the first thing we'll do is
visit your home.
Our owner is usually the one who will stop by to check out your old bathroom. He'll spend some time talking with you to learn more about what you're envisioning. He'll also give you his cell phone number so you can easily contact him if you have any questions along the way. We always encourage our customers to visit our showroom, to see what exactly we offer.
Next, we'll draw up your free quote. If you're happy with it and decide you want us to complete your renovations, we'll schedule your project.
Our Design Process
At Bath Renew, our remodels can include either a new bathtub, shower, flooring, lighting, sink, or vanity, or all of the above and more, we can even redesign and relocate your fixtures if you wish. We'll work with you to understand the scope of the remodeling project and we'll help you make your selections. You'll choose the features you want installed and select your styles, as well as any paint colors, tiles, and other embellishments that will make your new bathroom complete. The design selection process can take about three to seven days.
Our Remodeling Timeline
Installation time depends on how complex your project is. Quality bathroom remodeling isn't something that can be done in 24 hours. Companies that do offer this service will use "liners" to quickly cover up old elements. Instead, Bath Renew is dedicated to completing your work in a timely manner while also providing a high-quality, comprehensive renovation that is guaranteed to last.
Smaller Projects & Partial Remodels
If we're only replacing some of your fixtures or flooring, or if your bathroom is small, the entire process should be completed within a couple of days to a week.
Complete Remodels
Custom work, completely new layouts, or renovations that involve moving around pipes and wires will naturally take longer. Timelines vary from a week to several, depending on the
the complexity of the project.
Our Remodeling Process
Removal & Demolition
The transformation begins by getting rid of your old bathroom elements. Depending on the scale of your project, the first step may be old fixture removal or complete demolition. This process takes one to two days.
Plumbing & Electrical
Next, if your project requires it, we'll replace any wires and pipes as needed. This process can take two days or more, depending on the complexity of the changes.
Ceiling & Walls
If we're doing a complete remodel, the next step is to install the new mold and moisture resistant sheet rock. This can take one or more days, depending on the size of your bathroom.
Paint & Tiles
The next step in a complete remodel is installing your floor. The timeline for this varies by the size of your bathroom and the materials you selected. After that, we'll then spend either a whole or partial day painting your walls.
Fixtures & Lighting
Your new bathroom will take shape during this step! We'll install your new bathtub, shower, acrylic wall system, vanity, sink, lights, and more, usually within a day or two. If your project isn't a complete remodel, this will take even less time.