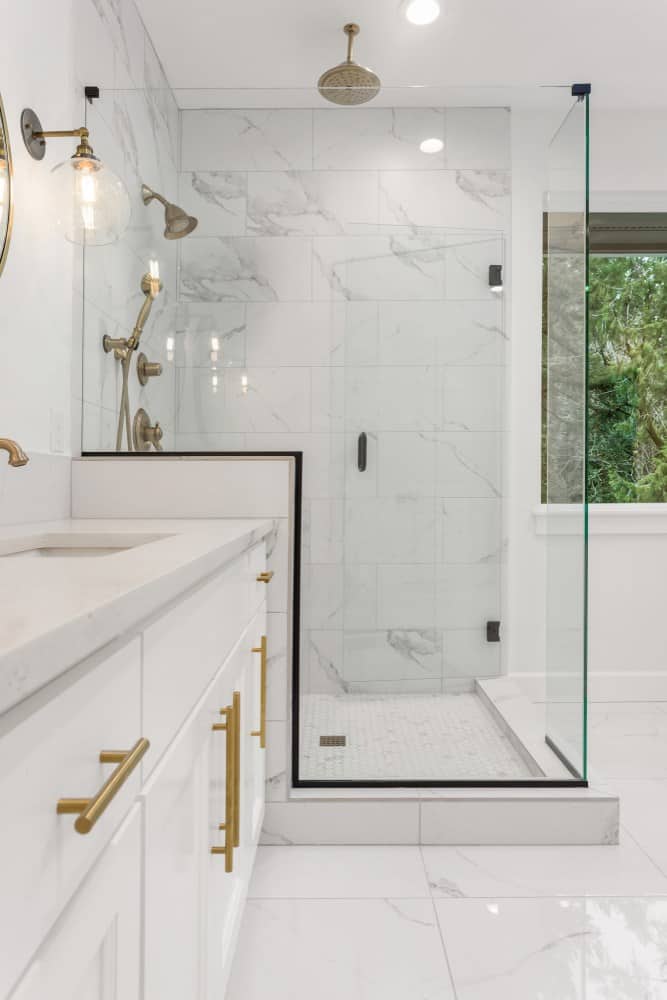 Many homeowners don't know much about the process of replacing a shower, so they don't know what to expect when they take on their project. However, there's no reason to be worried about the process! If you read on, you can learn all about what to expect you hire a team of professionals to handle your bathroom remodel.
Improved Appearance
When you are tired of your outdated bath or tub, you can expect to see a drastic improvement in the appearance of your bathroom. Whether you want a tub to shower conversion for a stylish walk-in shower or you just want to get rid of the grimy tile in your current shower surrounds, a custom acrylic shower system can make a huge difference. In fact, you can work with a talented team of designers to choose the color, style, and accessories of your ideal shower.
No Mess Or Fuss
Even though a typical shower remodel requires a lengthy and messy demolition, our new shower replacement methods reduce the mess and fuss. We take careful measurements for your custom-fit shower so that it can be installed in as little as one day. Our one-day installations are especially convenient for homeowners with only one bathroom. Instead of creating a huge disruption to your family's daily routine, you can start enjoying your new shower right away!
Low Maintenance
After you get your new shower, you can enjoy many benefits, including but not limited to low-maintenance care. The solid non-porous surfaces are incredibly easy to wipe clean, so you don't have to spend hours scrubbing mold and mildew from your shower. Best of all, we infuse the acrylic of our bathroom products with Microban technology, which means that your tub works to reduce the growth of mold and mildew on its own.
Long-Lasting Results
Finally, you can expect peace of mind to accompany your shower remodel. No matter how you customize your fixture, you can enjoy your beautiful shower for years to come because we stand behind our durable products with strong warranties. For a lifetime, we cover your new shower with a transferable warranty, so you can be confident that it will hold up to wear and tear without chips, cracks, and fading for many years to come.
To find out more about what you can expect with your shower replacement, don't hesitate to get in touch with Bath Renew. You can give us a call and speak with a friendly service representative if you have any questions, or you can contact us by filling out our online quote form!