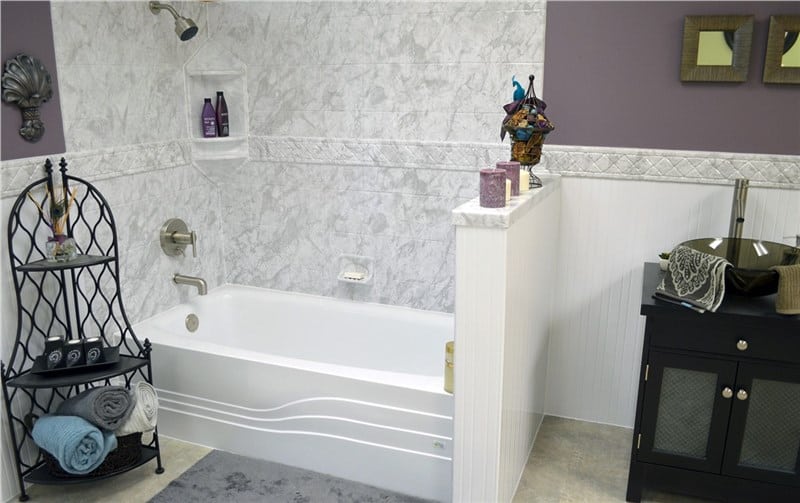 Just because you have a small bathroom doesn't mean that you should live with a bland, uninspired space. Toss minimalism out the door and have fun with the decor when it comes to remodeling that powder room. Bath Renew knows all about helping homeowners create beautiful spaces from their everyday inspirations. We have a selection of bathroom remodeling services that can help you make those dreams a reality. First, we thought you might want to explore some of these big ideas for small bathrooms.
Play With Color
In a small space, bold accent colors that would normally overwhelm really have a chance to shine. Pick one or two colors that you love and use them to create a visual pop on a vanity or an accent wall. Even better, blue and green shades tend to recede visually and make a room appear slightly bigger.
Add A Large Mirror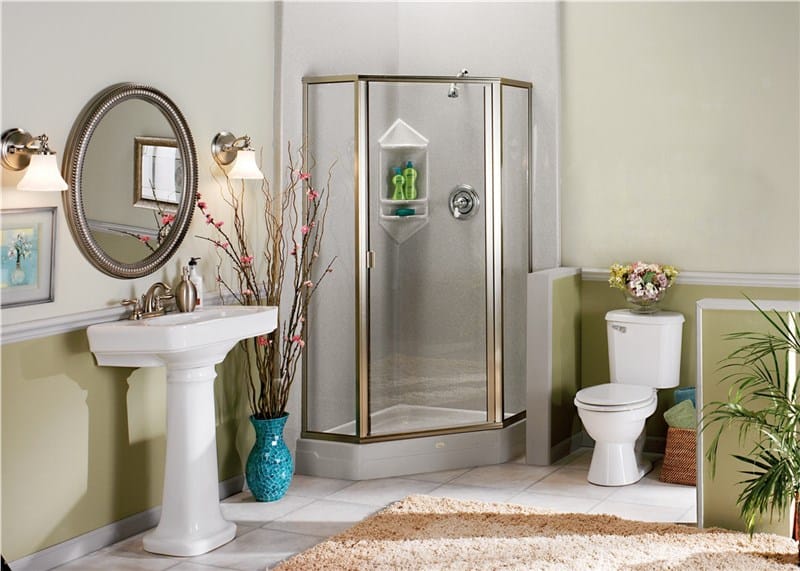 You can also create the impression of more room with the use of a larger mirror over the vanity. A big wall mirror reflects more of the room opposite, creating a more open, airy feeling.
Get Creative With Storage
Storage is always an issue in a small bathroom, but you can get creative. Opt for a small cabinet vanity to keep cleaning supplies in, or a pedestal sink to slide small stepping stools under for the kids. Add small shelves high up to hold more frequently used items out of the way.
Use Patterned Tile Floors
A small bathroom is also a place where you can have fun with intricately patterned tile on the floors or walls. Patterns can overwhelm when used in a big space, but are perfect for tiny rooms. Plus, it's also cheaper to use that eye-catching tile pattern in the powder room!
Have Fun With Vertical Stripes
Fashionistas recommend wearing vertical stripes because they are thinning. Well, a similar concept also works in home decor. Use vertical stripe wall paper or paint designs to make the walls seem further away and thus, make the bathroom feel more open.
Change Up The Fixtures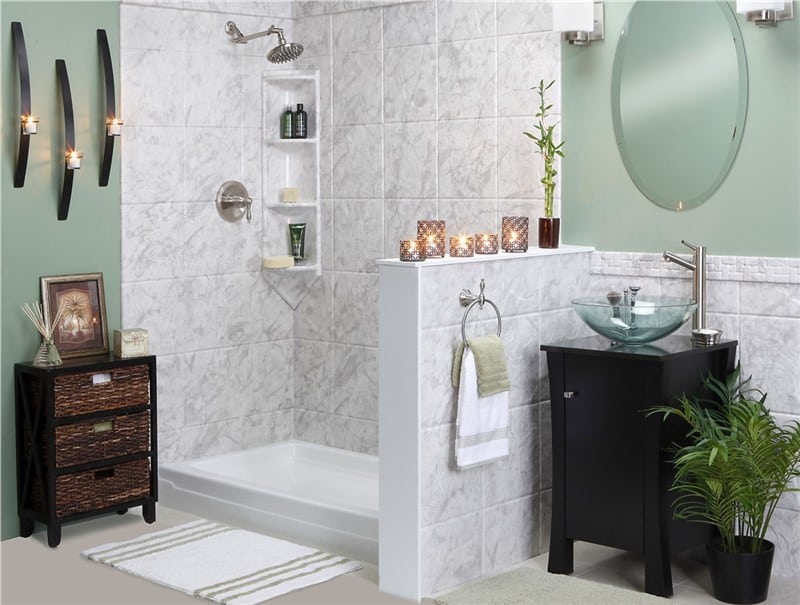 If you have a full-sized bathtub or shower in a small space, it might be worthwhile to consider a change. A tub-to-shower conversion can add a few extra square feet to the floor space of a tight bathroom. Opting for a neo-angle shower also opens up a couple feet of space for moving around in that tiny bathroom.
Go With Shower Doors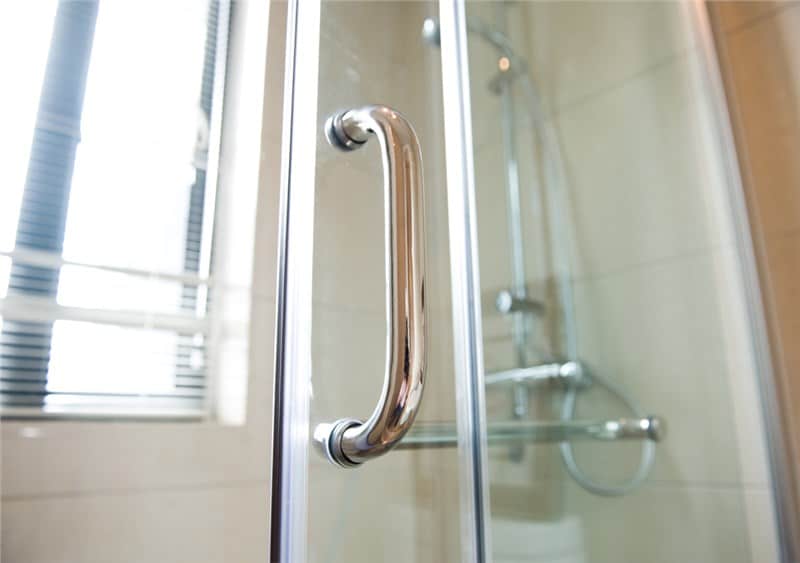 Billowing shower curtains take up a lot of visual room. Replace them with a set of see-thru glass shower doors and add more depth to your space. It's also a great option if you tend to splash water everywhere and don't like cleaning up after a shower.
When you plan on making some changes to your bathroom, it's a good idea to get the help of an expert, even if it's a powder room. At Bath Renew, we offer in-depth bathroom remodeling services for everything from new shower doors to a bath conversion. Find out more about our team during a free, in-home consultation. We're available by phone or via our online contact form.