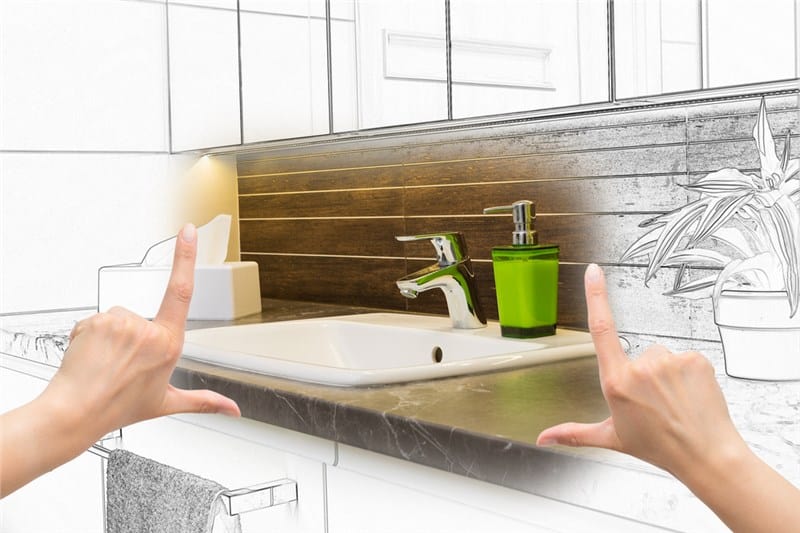 The search for a great bathroom remodeler in Syracuse may seem like a challenge. After all, there are many remodeling companies offering their services to customers throughout New York. For instance Bath Renew strives to provide homeowners with excellent results and customer service. This dedication to your satisfaction has earned us high marks from previous customers and numerous awards for our craftsmanship. We're also available for a complimentary in-home consultation to discuss your needs for a bath renovation at any time.
However, we understand that most homeowners want to do some research to be sure they choose the right "bathroom remodeler near me". To that end, we've put together a list of things to look for in a qualified, reliable bathroom remodeling company. Hopefully, it will help you in your search.
Decide What You Want Done First
While the bathroom is just one area of the home, there are many ways to renovate or repair it. Some companies simply offer installation of local Syracuse bathtubs and showers. Other companies provide total bathroom remodels from top to bottom. You'll also find remodelers that offer a range of services including the former and latter. Think about what you want done in the bathroom. Would you be okay with a bath liner? Or, do you want a total tub replacement? Once, you answer these questions, you'll know what kinds of services to look for in a bathroom remodeler.
Look At Their Customer Reviews
An established bathroom remodeler in Syracuse should have many previous customers who have, hopefully, left reviews of their work. Angie's List or the contractor's website are good spots to check for reviews. The best reviews are in-depth and talk about the kind of work the contractor completed.
Double-Check Their Licenses
Licensed contractors have generally shown that they have the basic knowledge required of their field by taking certain tests and showing that they are insured. Ask any bathroom remodeler you are considering for their license number, so you can confirm that it's valid. Do the same for their insurance information. Always be wary of a contractor who doesn't have a license or insurance.
Bath Renew is proud to be one of the premier bathroom remodelers in the state. We provide assistance with renovating Syracuse showers, baths, and even offer remodels and bath conversions. If you are interested in learning more about our company, feel free to check out our customer reviews. You can also give one of our friendly representatives a phone call or fill our our easy online contact form. We'll be happy to answer your questions.