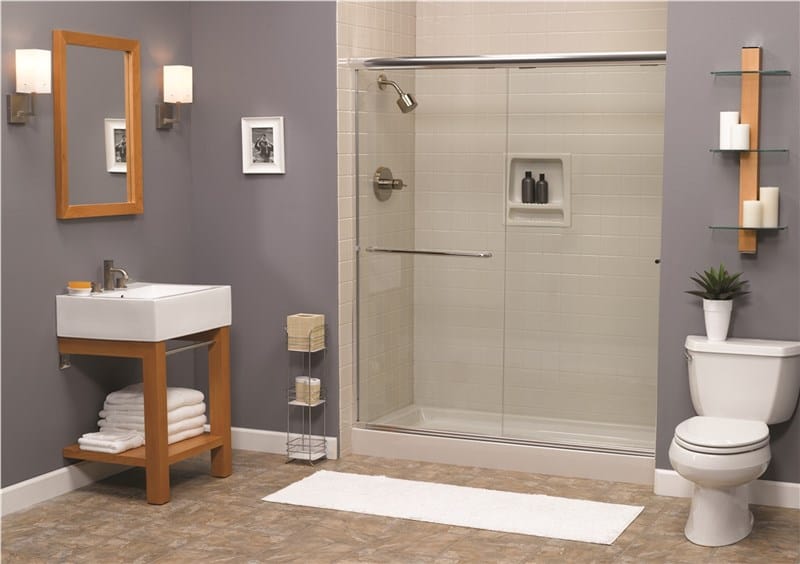 It seems that come springtime, everyone is looking for a way to start fresh in Central New York. A bathroom remodel is the perfect way to do this —it's a small enough project that it won't take weeks (or even months), and it adds value to your home! And now that the snow is melting, Syracuse bathroom contractors are gearing up for peak renovation season. But before your call your Syracuse bathroom remodeler, take a look at some of the top trends in bathroom remodeling this year!
Ask Your Syracuse Bathroom Remodeler About Custom Tiling
Whether your budget is large or small, any Syracuse bathroom remodeler worth his salt will be able to design something beautiful that breathes new life into your bathroom. If you have money to spend, consider opting for honeycomb tile or reworking your entire shower and floor. Looking for a budget-friendly option? Your Syracuse bathroom contractor can give you a stunning accent wall made with larger tile pieces.
Consider A Conversion
Your new bathroom should transform in function as well as in style. Your chosen Syracuse bathroom remodeler can go over your options for converting your tub into a shower or vice versa. Think about it, if you hardly use your tub, converting that area into a gorgeous, spacious walk-in shower could change your bathroom's look entirely! And if you're in need of relaxation, your Syracuse bathroom remodeler can take out your shower and replace it with a luxurious soak tub...jets optional!
"Surround" Yourself With Style For Your Next Central New York Bathroom Remodel!
If you don't have the budget for an entire replacement shower, opt for a new shower surround for your bathroom remodel in Central New York. These builds can be 100% customized to meet your needs — whether you'd like low-maintenance acrylic, or modern glass with an embossed finish. The options are endless!
Call the experts at Bath Renew to help transform your home in Central New York —͞Bathroom Remodels͟ are our middle name! Our Syracuse bathroom contractor has been helping area homeowners achieve their visions for a better bath ... all in as little as one day! Don't believe us? Check out our Syracuse Bathroom remodeler review page, or call us for a free in-home estimate