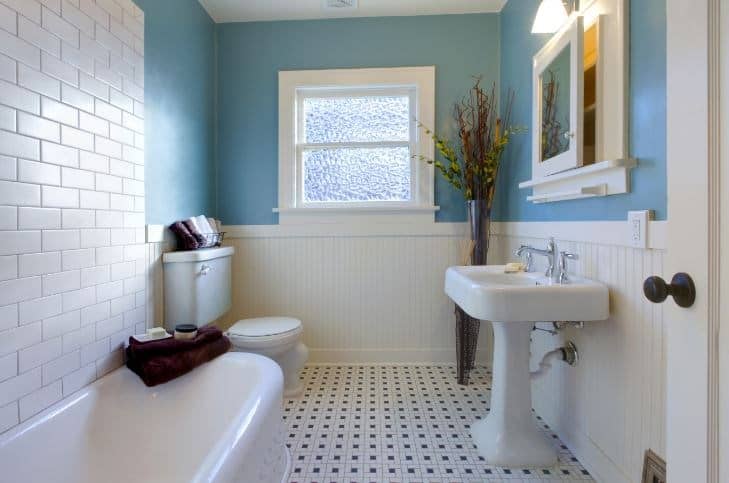 Are you a Syracuse area homeowner with the desire for a cozy, yet functional bathroom update? Whether you're simply tired of your bathroom feeling a little drab or are planning a complete bathroom remodel, consider the tips below to create a cozy space that you'll love.

Create An Accent Wall
Exposed brick is a cozy and stylish design trend for older homes, but don't fret if your walls aren't made of brick. Your Syracuse bathroom remodeler can offer solutions in the way of tub and shower surrounds that mimic this popular look. Other easy wall updates include:
A fresh coat of paint in warm hues, like red, orange, yellow, or deep blue, that add an instant feeling of warmth and inviting comfort.
Elegant faux wallpaper that adds a touch of whimsy.
Install A Unique Shower Curtain
If partitioning off your bathtub isn't in your budget, consider creating your own cozy space with a unique shower curtain. You'll create the perfect spot for a long soak with a warm cup of tea and your favorite book. You can achieve this by:
Hanging lace curtains from a custom valance to turn your bathtub into a private nook.
Installing a floor-to-ceiling shower curtain to make to small space feel a little larger.
Choose A Theme
Do you enjoy weekend getaways to the wine trails in the Finger Lakes? Collect some souvenirs to use as decorative accents, or display wine bottles from your favorite wineries. You'll be surrounded by fond memories every time you step into your bathroom. A few more popular themes are:
Coastal – Recreate a trip to the beach with light blue paint and seaside accent pieces.
Shabby Chic Country – Antiques, whether family heirlooms or shop finds, add a personal, warm touch.
Get Creative With Storage
Whether you're working with a Syracuse bathroom contractor to install a new shower or remodel an existing one, consider adding built-in shelves and soap dishes that blend seamlessly into the shower wall surround. Think of these custom features as a place to put your favorite bath products on display. For more storage options, consider:
Hidden storage compartments in a custom vanity
Baskets or wooden boxes to store bathroom essentials
Create A Kid-Friendly Oasis
If you have a separate bathroom for your children, consider their interests and hobbies. You'll create a space where they'll want to brush their teeth and hair…without being asked more than once. Here are a couple more considerations to make while designing a kid-friendly bathroom.
Incorporate accessories in primary colors against fresh, white walls.
Make it fun! Add banners or a festive shower curtain to show off their style.

If you're envisioning a cozy bathroom design, the central New York bathroom remodel experts at Bath Renew can make your vision a reality. To get a better sense for the quality of our work, peruse our reviews and learn more about the experiences of our satisfied customers. Then, when you're ready to discover that same sense of seamless remodeling delight, give us a call or submit our online form to request your free project estimate!