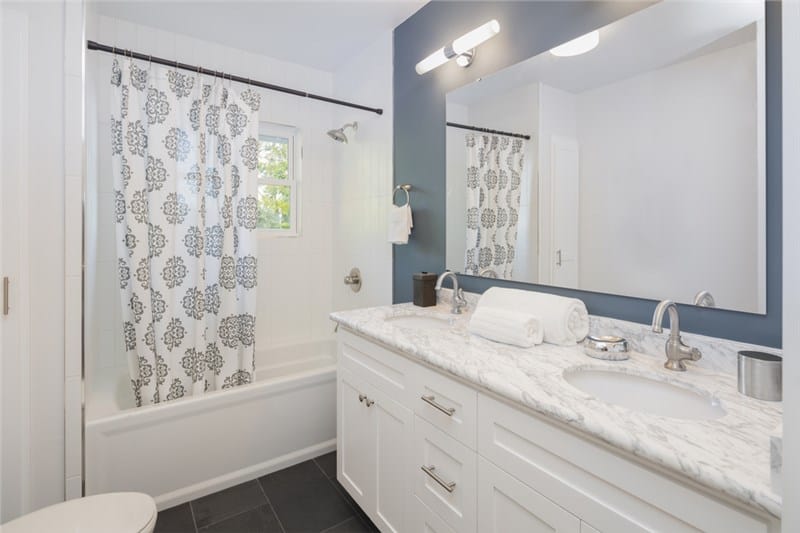 Bathrooms are an absolute essential to every home, but they are often overlooked and neglected. One of the most cost-effective ways of increasing home value is a custom Syracuse bathroom remodel that adds functionality and style to your space.
Whether you're looking for a few minor upgrades to your current bathroom or you want to add a brand new bathroom, you can count on the experts at Bath Renew to distinguish your home from others in the housing market.
Update Your Existing Bathroom
From convenient tub-to-shower and shower-to-tub conversions to enhancing accessibility with an elegant walk-in tub, Bath Renew has custom solutions that will raise the value of your home. Our team of designers and contractors will help you select the fixtures and extras that work best for your aesthetic, space, and budget, and that will add to the salability of your home when the time comes.
If you're interested in increasing home value through your remodeling project, consider adding small luxuries that enhance the usability and beauty of your bathroom, and that potential buyers are interested in. These items include:
● New Shower Surrounds● Adding Storage● Installing a Jacuzzi Bathtub● Installing Built-In Shower Seating
Add A New Bathroom
Today's buyers are looking for a master bath, family bath, and half baths for guests. If you have extra space, Bath Renew is an experienced Syracuse bathroom contractor, and we can convert virtually any room into a functional bathroom. When adding a new bathroom to your home, be sure to stick to neutral colors that allow potential buyers to imagine themselves and their decor in the space.
Whether you're putting your house on the market tomorrow or in ten years, having beautiful bathrooms will help you sell your home for the price you want. Create your dream bathroom, and one that future homeowners will love, by getting in touch with the experienced Syracuse bathroom remodel experts at Bath Renew!
Check out what our many satisfied customers have to say in their reviews, then give us a call to start on your new bathroom.