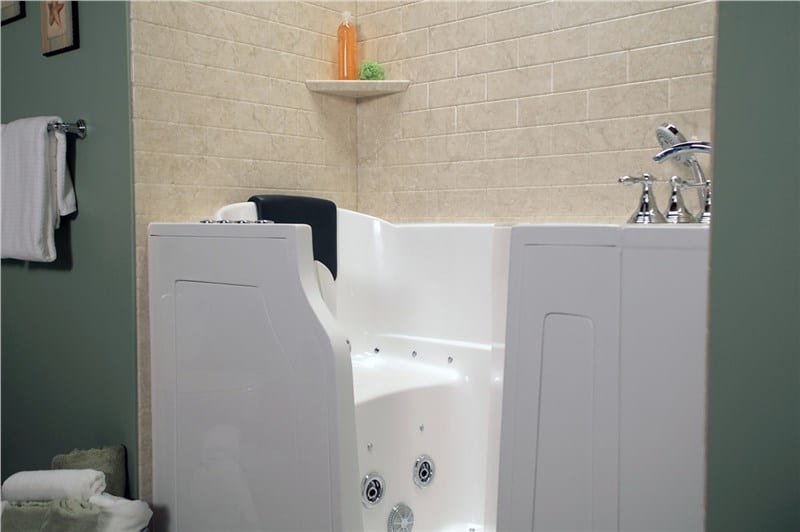 If limited mobility is keeping you from enjoying your bathroom safely and comfortably, then it might be time for a few updates. Often, this can simply mean having ADA-approved accessories added to your current bath or shower. In other cases, you might require a more extensive bathroom remodel. If you're in need of a Syracuse bathroom remodel that allows for wheelchair access or supports those at high risk for slips and falls, Bath Renew has the solutions for you!
When planning your handicapped accessible Central New York and Syracuse bathroom remodel, there are a few options for you to consider. Bath Renew can enhance your bathroom using:
Built-In Seating
Greatly reduce the risk of slipping and falling in the shower with custom, built-in seating. You might also opt for removable shower chairs or stools, depending on your needs.
Handheld Showerhead
A handheld showerhead works well when used with shower seats. While you are comfortably seated, you can aim the showerhead as you please for cleaning hard to reach areas.
Grab Bars
ADA-approved grab bars can be placed inside our outside of your tub or shower for added support while bathing and while entering and exiting your bath or shower. Bath Renew offers a wide-selection of stylish, custom grab bars for enhancing the safety and look of your bathroom.
Easy-Access Showers
Easy-access showers allow you to walk into your shower without climbing high shower barriers. Many designs are also wheelchair friendly.
Walk-In-Baths
When you want the comfort of a soothing bath without the hassle of climbing over high tub walls, walk-in baths offer the perfect solution. For a Syracuse bathroom remodel that will help you retain independence and peace of mind, go with Bath Renew!
At Bath Renew, we are passionate about creating functional, beautiful bathrooms for seniors and/or handicapped, and those with limited mobility. Whether you want to add a few accessibility products or install a new easy-access bath or wheelchair accessible shower, we have the solutions for your individual needs and budget. To learn more, use our quick online form to request your free accessible bathroom remodel quote!