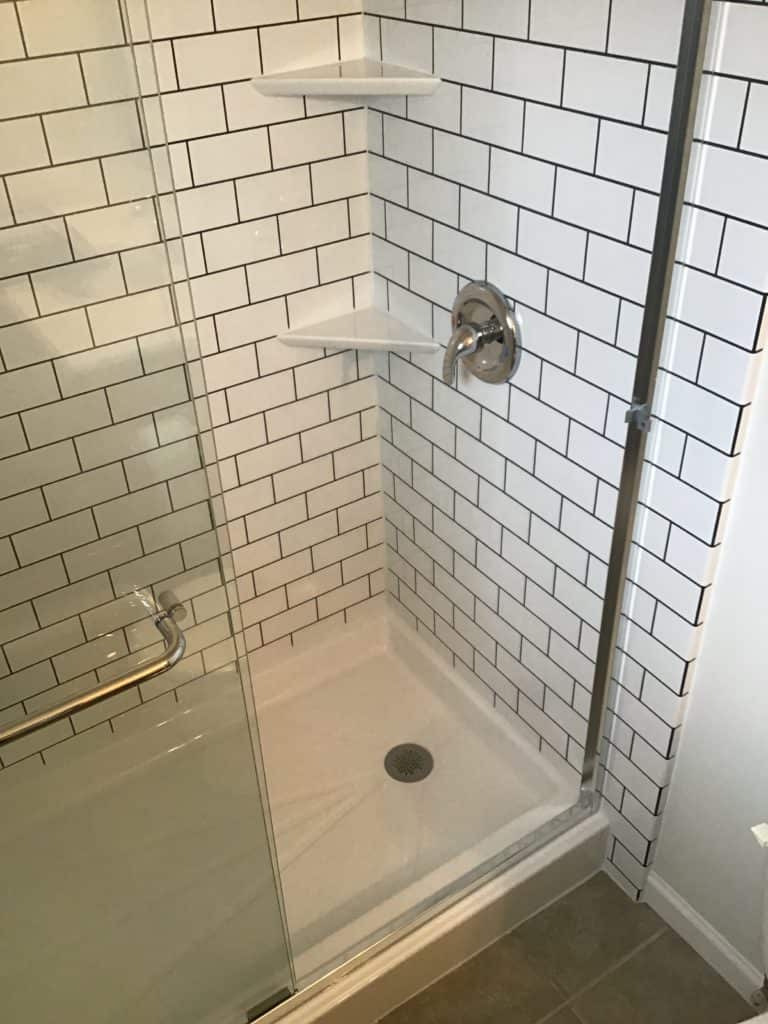 Bath Renew is a local remodel contractor that would enjoy the opportunity to help you with your Syracuse Bathroom Remodeling improvements. We focus on all forms of conversions, upgrades, accessibility, product selections and even full bathroom remodels. Our family-owned business is the first choice in bathroom remodels across Onondaga County, NY. By offering top-quality products and expert craftsmanship, we complete cost-effective yet high-quality shower and bathtub remodels in Syracuse, NY and the surrounding areas.
This bathroom remodeling project had all the tell-tale signs of being a simple one-day job. A newer house in a newer development, with updated plumbing, electrical and framing. Or so we thought… Our task was to remove the one-piece fiberglass unit, original to the house when it was built about a decade ago. We were to install a new, white master shower with our Subway Othello wall panels. Upon demolition, we found that the framing behind the old tub unit was completely incorrect and had to be addressed. Luckily, we stock our trucks with additional lumber just in case we run in to situations like this. We had to re-frame the entire back wall of the shower to adhere our wall system, and new shower base to their application.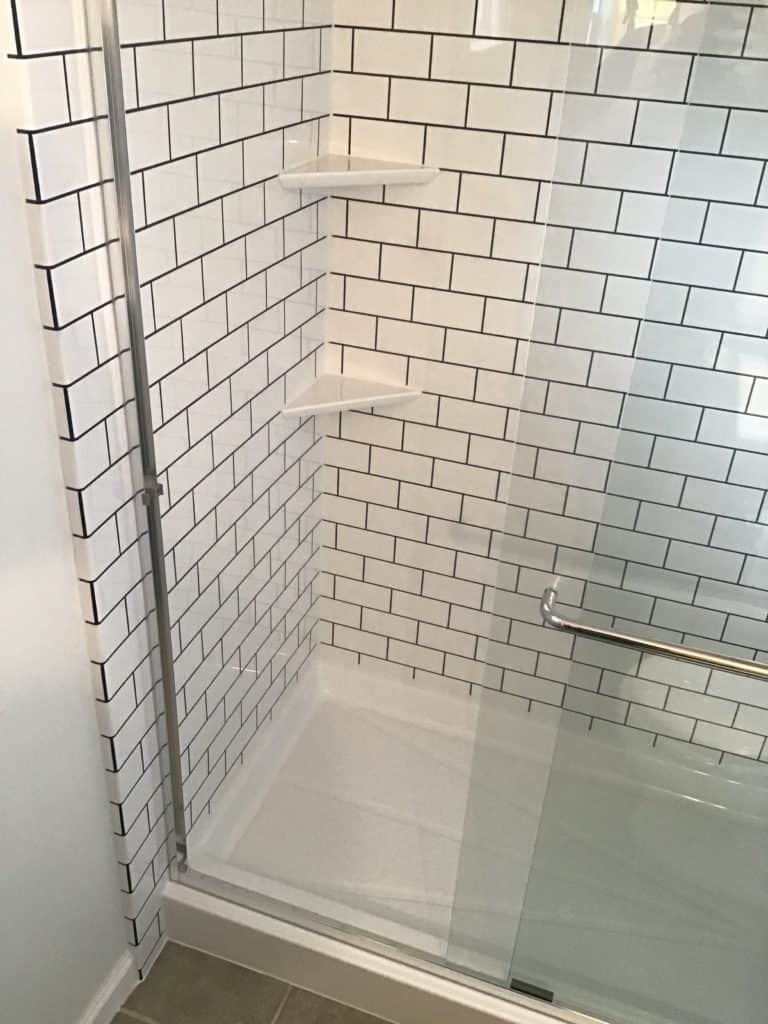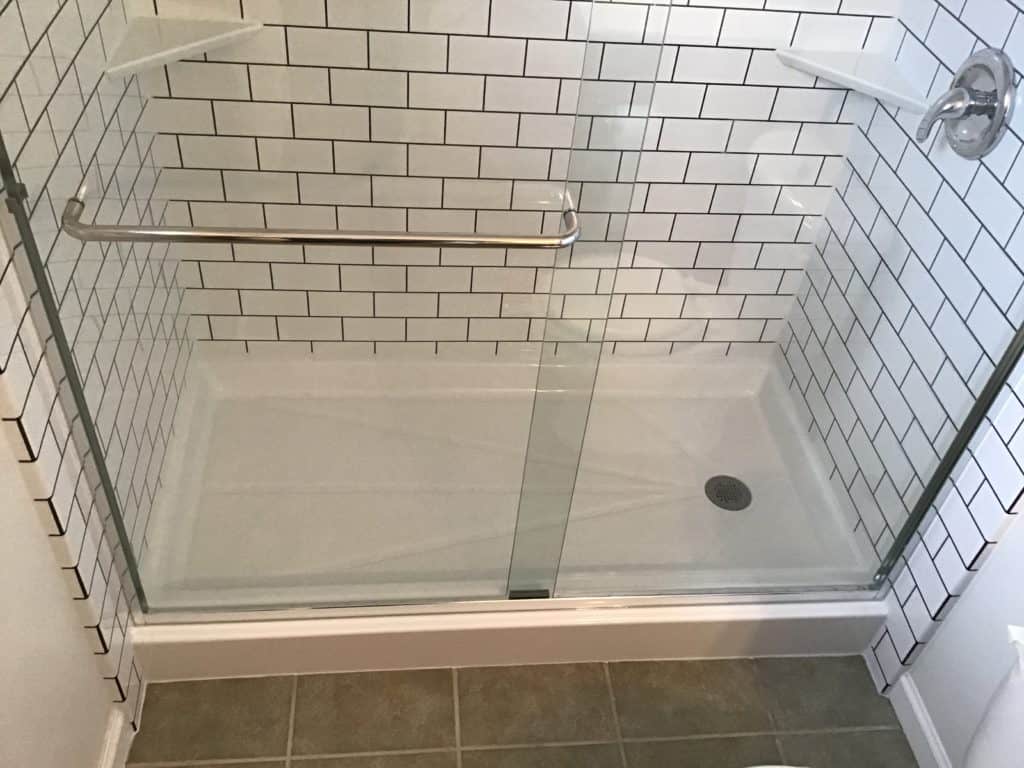 The fact that we were aptly prepared for any situation made fixing the issue a breeze. Once this was complete, everything went together smoothly, and we completed the project on time.
Contact Bath Renew today to schedule an appointment and make your Bathroom Remodeling dreams for your Syracuse home come true