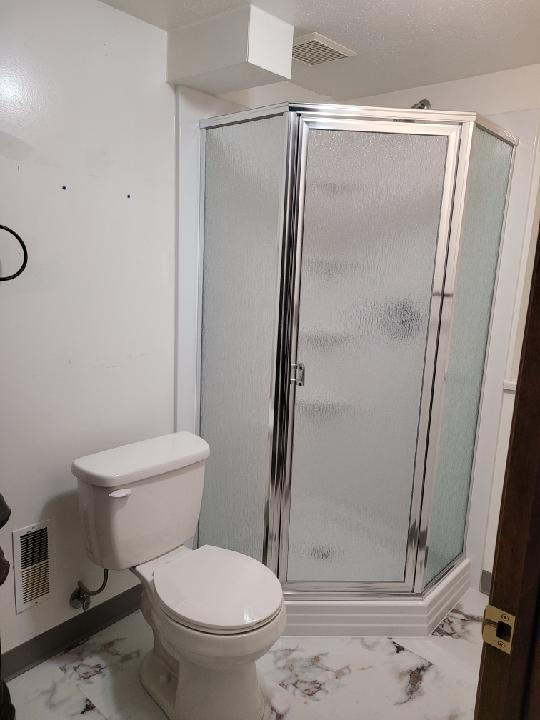 Bath Renew is a local remodeling contractor that would enjoy the opportunity to help you with your Cicero Bathroom Remodeling improvements. We focus on all forms of conversions, upgrades, accessibility, product selections and even full bathroom remodels. Our family-owned business is the first choice in bathroom remodels across Onondaga County, NY. By offering top-quality products and expert craftsmanship, we complete cost-effective yet high-quality shower and bathtub remodels in Cicero, NY and the surrounding areas.
This bathroom remodeling project has a new tub and walls. It has an acrylic tub in white and the walls are flat Artic Ice. The details includes a Moen banbury style posi temp valve in chrome and a chrome bowed shower rod. We also replaced the floor with a Tarkett Fiber floor in Rich Onyx. We installed the customer supplied vanity, light bar and mirror at their existing locations. And finally there are 2 grab rails in chrome installed at 1-18" and 1-24".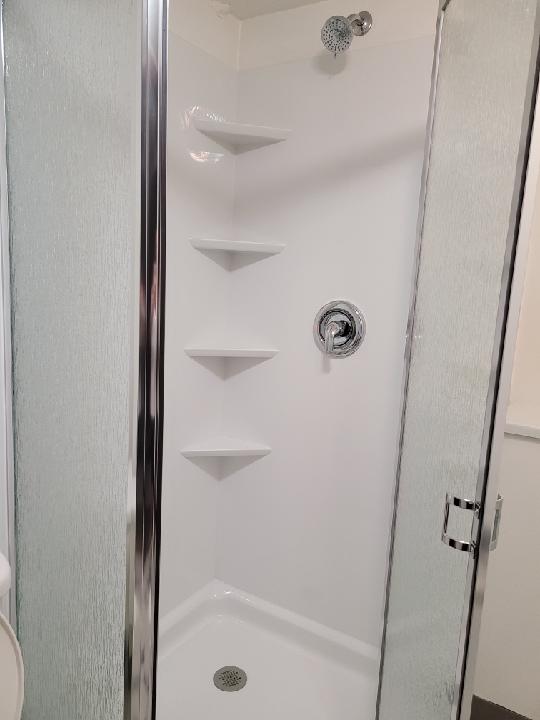 Contact Bath Renew today to schedule an appointment and make your Bathroom Remodeling dreams for Cicero home come true.